New Delhi:
IIM Nagpur, today conducted its first ever convocation for the batch of 2015. IIM Nagpur was established in 2015, under the mentorship of IIM Ahmedabad. It admitted its first batch of students in July 2015 and since then has come a long way. Union Minister Shri Nitin Gadkari was the chief guest at the event which was attended by the Director, Chairman, and other faculty members of IIM Nagpur. The Director, IIM Nagpur addressing the outgoing batch at the convocation said that the students should know how and what to prioritize in their life.
Speaking at the occasion, L S Murty who was recently appointed as the director of the institute said, "In general, in real life, we do not get options that are best in all dimensions. You should learn to prioritize. Determine what is important for you."
He said that most of the students present would say that they already have their priorities sorted but are those priorities right. He said, "The nuance I am appealing to is, did you get the priorities right? You have to understand yourself before you get the priorities right. This priorities setting requires tradeoffs. Remember life is a sequence of tradeoffs!"
He also emphasized on the importance of people around us. People can make or break ideas, he said. He advised students to not jump to conclusions about people doing things differently and analyze first. He said, "There are no good people or bad people. The things people do are to your liking or not; and hence they are labelled as good or bad. People have reasons for what they do. If only the reasons are different, the things they do also are different. So, address these reasons. And you will find people doing different things or doing things differently. So, my appeal to you all is to understand people. And be a good human being."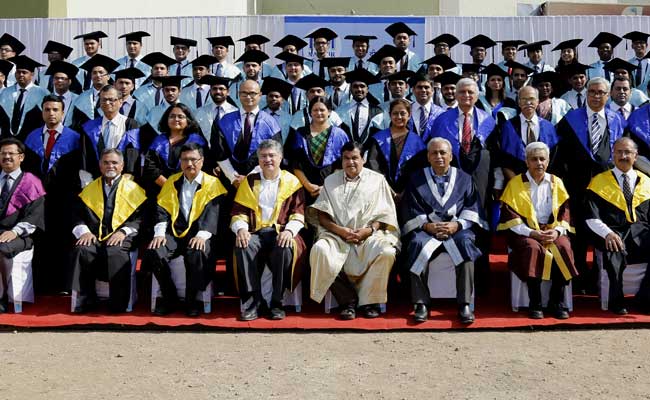 Click here for more
Education News
Get Breaking news, live coverage, and Latest News from India and around the world on NDTV.com. Catch all the Live TV action on NDTV 24x7 and NDTV India. Like us on Facebook or follow us on Twitter and Instagram for latest news and live news updates.