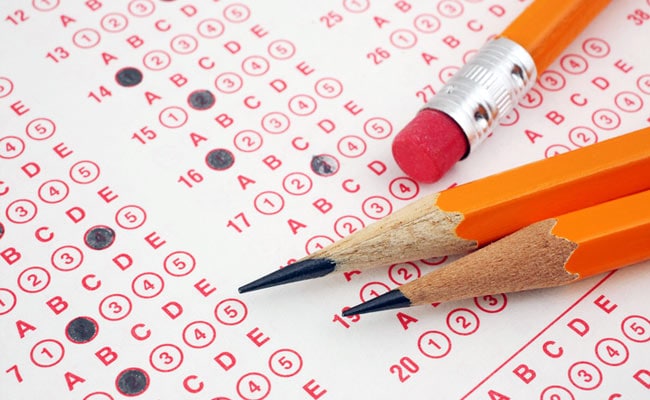 NEET 2018
: Central Board of Secondary Education (CBSE), the official agency responsible for the medical entrance exam, will conduct National Eligibility cum Entrance Test (UG) or
NEET UG tomorrow
for close to 13.36 lakh candidates, 2 lakh more candidates in comparison to last year. NEET 2018 is being conducted to select candidates for over 60000 seats which are available in the country for MBBS and related courses. The result of the NEET may be utilized by other entities of Central/State Governments for admission purpose in accordance with their rules.
Read: NEET 2018: Last Minute Preparation Tips
NEET 2018 test will be held in single stage and would be an objective type test. The results of NEET 2018 exam will be declared on June 5, 2018. Before that, CBSE will release answer keys and OMR sheets.
Read: NEET 2018: Live Updates On Exam Review, Answer Key
NEET 2018: Exam Day Rules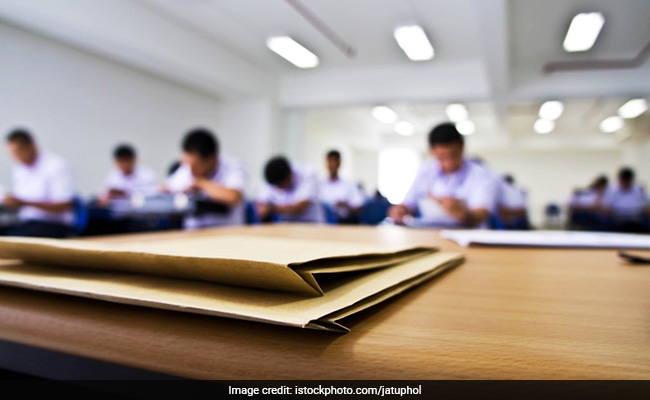 NEET 2018 On May 6; Check Exam Day Rules, Dress Code, Time, Exam Pattern, Results Details Here
NEET 2018: Reporting time
Reporting time at the Examination centre: There are two entry slot i.e. "A" and "B". For slot "A", entry time is from 07:30 am to 08.30 am and for slot "B", entry time is from 08:30 am to 09.30 am.
NEET 2018: Dress Code
NEET aspirants are allowed to wear light clothes with half sleeves not having big buttons, brooch/badge, flower etc. with Salwar/Trouser. The candidates are only allowed to wear slippers, sandals with low heels and not the shoes.
According to CBSE, in case, if candidates are appearing in NEET 2018 exam in customary dress, they should report at the exam centre at least an hour before the last reporting time i.e. 9.30 AM, so that they could be frisked properly.
Read: NEET 2018: Help Desks For Students At Railway Stations, Bus Stands In Kerala
Sikh MBBS aspirants who carry a 'kirpan' or wear a 'kara',
will have to report an hour earlier for the entrance test for screening after the Delhi High Court in a recent order said that the CBSE cannot prohibit entry of these "articles of faith" in an exam centre when these objects are allowed even on-board an aircraft.
NEET 2018: Material to be brought on the day of examination
Following materials can be brought to the exam centres:
a) Valid Admit Card.
b) Passport Size Photograph to be affixed on attendance sheet. No other document is required to be carry.
Affix your photograph in Admit Card as uploaded on your online application form.
Note: No arrangement will be made at the centres for keeping any article/item/mobile/purse/Key etc. of the candidates.
Read: Tamil Nadu Announces Assistance For NEET Aspirants Allotted Exam Centres In Other States
Candidates shall be provided Blue/Black ball point , at the examination centre to write particulars on the cover page of Test Booklet, OMR sheet and for darkening the circles of responses.
NEET 2018: Test Booklet
Candidate should check carefully that the Test Booklet Code printed on Side 2 of the OMR sheet is the same as printed on Test Booklet and ensure that the Test Booklet contains as many numbers of pages as written on the top of the cover page of the Test Booklet.
The Candidate shall not remove any page(s) from the Test Booklet and if any page(s) is/are found missing from his/her test booklet, he/she will be prosecuted and shall be liable for criminal action.
NEET 2018: Pattern of the Entrance Test
The NEET 2018 test will consist of one paper in all languages containing 180 objective type questions (four options with single correct answer) from Physics, Chemistry and Biology (Botany & Zoology) to be answered on the specially designed machine gradable sheet using Ball Point Pen provided by the board at examination centre only.
NEET 2018: Admit Card
The CBSE has released the
admit cards
on the official website - cbseneet.nic.in - and candidates are required to download the admit cards from the website. The NEET admit cards will not be sent by post. The Admit Card will have the candidate's Roll Number, Name, Father's Name, Category, Sub-Category, Photograph, Signature, Date of Birth, Language of Question Paper with Name and Address of examination centre allotted.
Read: NEET UG 2018 On May 6; Last Minute Preparation Tips By Expert
The candidate should carefully examine the Admit Card downloaded by him/her for all the entries made therein.
NEET 2018: Other rules
No candidate shall be allowed to use toilets in last 30 minutes of
NEET
examination i.e. from 12.30 pm to 01.00 Pm.
No Candidate shall be allowed to leave the Examination Hall before concluding the Test.
Read: How To Crack NEET Entrance Exam In A Single Attempt
No Candidate shall be allowed to leave the Examination Hall without handing over the OMR sheet to the Invigilator concerned.
On completion of the Test, candidate must hand over duly signed OMR Sheet to the Invigilator and take away only the Test Booklet.
Click here for more
Education News