New Delhi:
As the
odd-even rule took off
in Delhi today, Delhi's Deputy Chief Minister Manish Sisodia appealed, "for the sake of the city, it's time to stop thinking that we have to use our own car all the time."
For 15 days from today
, private vehicles will be allowed only on alternate days in a big step to clean up the world's most polluted capital. Only odd-numbered cars are allowed on the roads today.
Those found violating the rule will be fined Rs 2,000.
Chief Minister Arvind Kejriwal and his ministers have said that they will car-pool to work, take buses or ride their bicycles.
Mr Kejriwal, who has an odd-numbered car, used his car today.
He provided carpooling in his official vehicle to two ministers- Gopal Rai, the Transport Minister, and Health Minister Satyendar Jain.
Tourism Minister Kapil Mishra took a motorbike to work.
Environment Minister Imran Hussain used an e-rickshaw to commute to the government headquarters on odd-numbered dates - his car has an even-numbered license plate.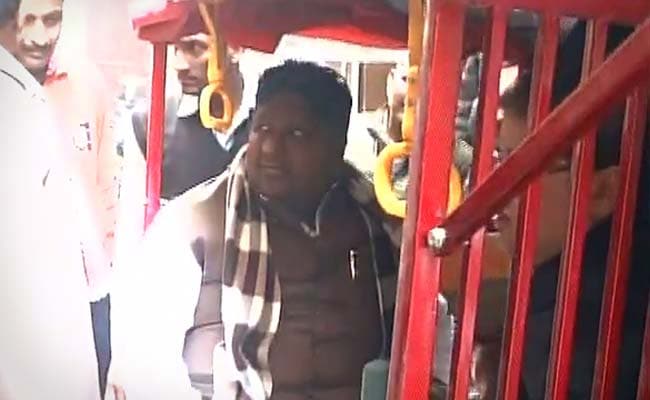 Social Welfare Minister Sandeep Kumar plans to ride a bus on Day 1 of the new rules.

Mr Sisodia plans to use his cycle. "I own a car that ends with odd number, I will use it on odd days, and on even days I will reach Delhi Secretariat on cycle," he said.

The minister revealed that when the decision was first announced, he confronted a very angry son at home.


Speaking to NDTV, 12-year-old Mir admitted that he was very upset at first. "When I saw the news, I was very angry with him. I thought it was forever. I told him, what have you done? How will I go to school?" he said.
Mr Sisodia said he explained to his son that it would be a matter of only a few days, and it was critical.