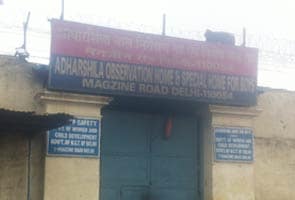 New Delhi:
For the fourth day in a row on Saturday, boys at a juvenile home in north Delhi created ruckus inside.
On Saturday, two judges from the Delhi High Court, belonging to the Juvenile Justice Committee, had gone to visit the reform home following complaints that some of the boys had been climbing up to the roof and pelting stones at the authorities. But even in front of them, around five boys climbed up to the roof and repeated the same behaviour.
The Delhi women and child development authorities are now considering lodging a case against some of the adult boys housed in the reform home.
On Thursday, 12 boys had created ruckus and damaged property inside the rehabilitation complex. Authorities said that they had called employees of the Public Works Department for repair work inside. But because of the chaos, even they have refused to work.
The administration has already lodged a complaint with the local police station, as they say some of the boys who have damaged property inside have already turned adults and can be tried in a normal court for that offence. But so far the police has not taken any action.
The Delhi commission for protection of child rights and National commission for Protection of Child rights have already visited the facility which is now facing a crisis and the authorities there have no idea how to control the situation. An officer positioned there said "Most of the boys who come to us are repeat offenders. They are probably some of the most violent and difficult juveniles. They are those whose parents are not willing to take them home, hence they are here. Because of their disturbed mind, they create chaos here."
But even the reform homes have come under criticism as insiders say there is both financial and staff crunch. The security inside rests in the hands of private guards who come from agencies which have not given them special training to work in such facilities and understand the psyche of children.
For the moment, Department of Women and Child Development (DWCD) officials say they have called for extra guards to be deployed inside the facility. They will also seek to shift five boys who have been identified as the main trouble makers, to the observation home inside the complex, and separate them from the other children.