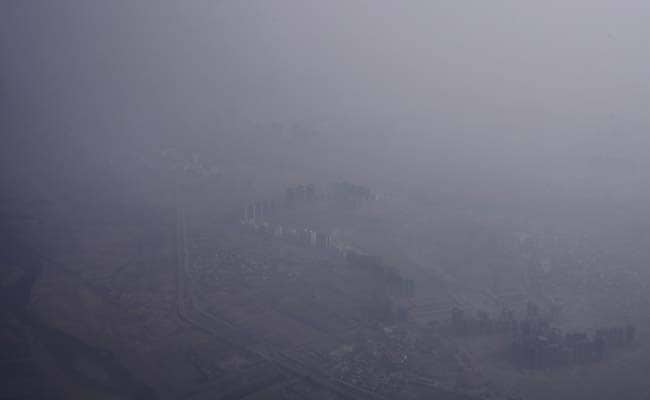 New Delhi:
With winter setting in, the air quality in Delhi has severely deteriorated. Air pollution levels in Delhi are now four times higher than normal, with the worst during morning hours when there is a visible haze.
According to doctors, a spike in respiratory illness, more so for asthma patients, is common every year at this time. The most vulnerable are babies, young children, senior citizens as well as for outdoor workers.
Lats month, the US Embassy in Delhi, which has recently established an air quality monitoring programme with on-site measuring instruments, said the Air Quality Index value 260 falls in the category of "very unhealthy". The 260 AQI is a measure based on the amount of fine particulate or PM 2.5 in the air, a standard recognised by the US Environmental Protection Agency (EPA) and which allows the comparison against US standard measures.
The category defines "significant aggravation of heart or lung disease and premature mortality in persons with cardiopulmonary disease and the elderly, significant increase in respiratory effects in general population" as resultant health effects. The US warning came with a cautionary statement that "people with heart or lung disease, older adults, and children should avoid all physical activity outdoors. Everyone else should avoid prolonged or heavy exertion."
A day after Diwali too, the Respirable Suspended Particulate Matter (RSPM), which directly affects breathing, was at 531 mg per cubic metre in Delhi, more than five times higher than the normal level leaving many at risk of respiratory problems.
The national capital was followed by Kolkata where the SPM level was 417 mg per cubic metre, and Chennai at 320 mg per cubic metre.
Pollution levels in Indian cities have often been compared to Chinese counterparts such as Beijing, notorious for the smog that prompted some Anglophone residents to dub it "Greyjing".