New Delhi:
A Delhi Police constable has started a 'platform pathshala' at Delhi's Nizamuddin Railway Station after striking an unique 'deal' with children from the slums: "Study for an hour and you can sell your papads".
Nine-year-old Satya and other children who stay at a slum in the Sarai Kale Khan area were regularly driven away by policemen -- till they met Constable Dharamvir Singh four months ago.
Mr Singh, who has been in the police force for 23 years, said he was moved by the circumstances of these children, who were forced to earn their bread at an age when they should be going to school. So he decided to give them basic education at his duty station.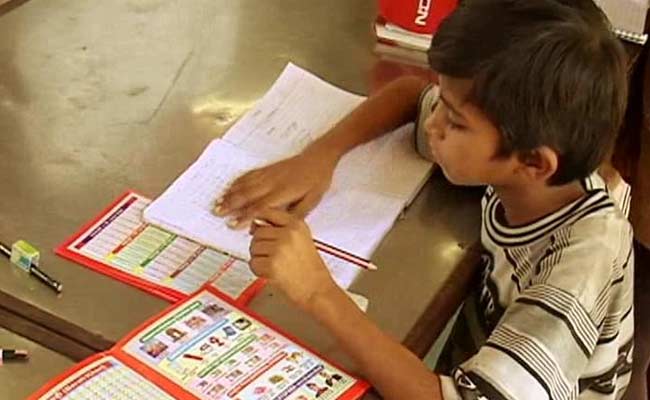 Now, the children drop by at the Constable's duty station in their free time, during which he teaches them numbers, alphabets and basic
Mr Singh said the children can now utilise their free time studying rather than fighting with each other and getting into other wrong habits. He said he wanted to instill in them an an interest in education so they can hopefully be put into good schools in future.
Mr Singh even dreams of opening a school for these children so they can grow up and someday join the bureacracy.