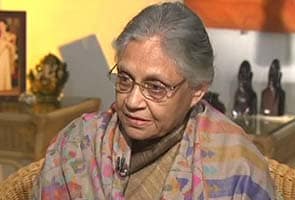 New Delhi:
Delhi Chief Minister Sheila Dikshit has said her government will develop tree canopies along various roads in the national capital to give an aesthetic look to the areas and also provide shelter to pedestrians across the city.
The Chief Minister was speaking at a plantation drive in the Golf Link area of South Delhi where she launched a campaign under which 15 lakh saplings will be planted across the city in the next two months.
Dikshit began the drive by planting saplings at Ujwa village in West Delhi.
"The environmental imbalance may cause natural calamities similar to what happened in Uttarakhand. We should aim at making at least one third of Delhi green by planting more and more saplings," she said at the function.
In her address, she asked the citizens to plant saplings in the city in the current monsoon season and take good care to ensure their survival. She said children have been contributing substantially in expanding the green cover of Delhi.
The Department of Environment has been distributing saplings free of cost at petrol pumps and premises of government offices to citizens.