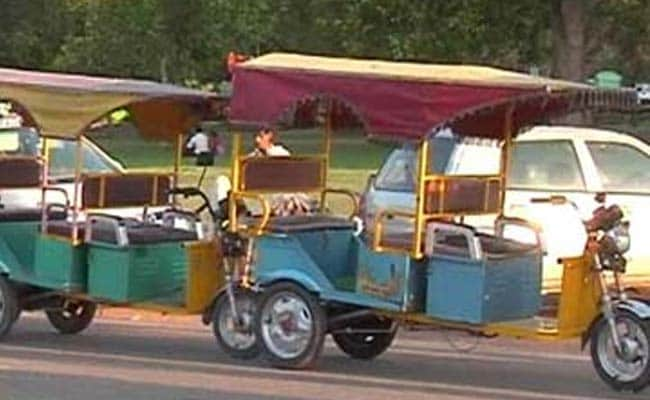 New Delhi:
The city police arrested six people allegedly involved in stealing e-rickshaws after drugging the drivers and claimed that with it the infamous Jahar Khurani gang has been busted.
Sharif Khan (25), Deen Mohd (30), Aslam (28), Sikender (40), Shivam (21) and Sukhbir (19) were arrested from in and around the national capital region after a massive raid and eight e-rickshaws were seized from them, police said.
The gang used to drug the drivers of e-rickshaws and rob their vehicles, they said.
"The gang was operating in the west and northwest and outer district and confessed to have been committed more than 50 thefts," police said.
The accused were arrested after a policeman on patrol duty at Ramesh Nagar found three people searching a man who was lying unconscious and trying to flee with an e-rickshaw which was parked nearby.
The patrol team managed to nab one of the accused, following which a manhunt was launched in Uttar Pradesh and Delhi which resulted in the arrest of the other five accused, police said.