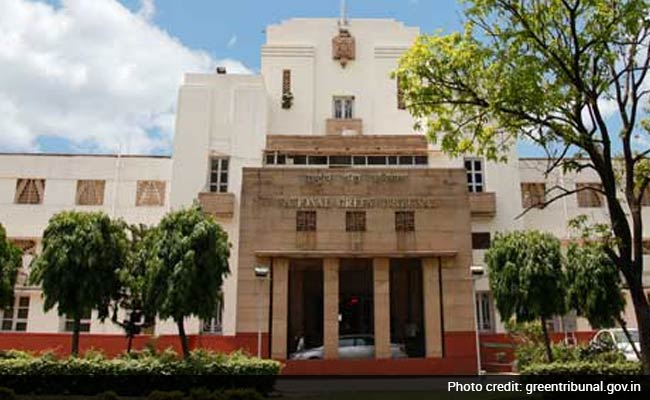 New Delhi:
The Inland Waterways Authority of India (IWAI) has moved the National Green Tribunal seeking its nod for commencement of boat transport service on a section of the Yamuna river, prompting the green panel to seek response from the centre and Delhi government on the issue.
A bench headed by NGT Chairperson Justice Swatanter Kumar issued notices to Ministry of Water Resources, Environment Ministry, Delhi government, Delhi Development Authority, Delhi Pollution Control Committee and others while seeking their reply by October 19.
The Waterways Authority has sought permission to construct environment friendly "water taxi project" on Yamuna, declared as National Waterway 110 under National Waterways Act 2016, for shipping and navigation water transport facility from Wazirabad to Fatehpur Jat (Saharanpur, Uttar Pradesh) in accordance with the Inland Waterways Authority of India Act, 1985 and the National Waterways Act 2016.
"This tribunal while discussing Maily se Nirmal Yamuna Revitalisation Project, 2017 had issued comprehensive directions with respect to the demarcation of the flood plains of river Yamuna and the measures required for protection thereof and also in relation to the drainage system in Delhi.
"While passing the directions, the Tribunal had also prohibited carrying out of construction activity in the demarcated floodplain of Yamuna. It is in pursuance of this order of this tribunal that the applicant is seeking the indulgence and permission of NGT for the development of an environment friendly and complimentary water transportation in the Delhi stretch of Yamuna," the plea said.
In its plea, IWAI said it has conducted pre-feasibility study through a reputed consultant for the integrated development of Yamuna to enable navigation and to develop water transport facilities in the Delhi region(Palla-Wazirabad-Okhla) which has revealed that water taxi, ferry options and recreation activities are the most feasible and environmentally sustainable for the said stretch.
The proposal of the project involves development of five floating terminals/jetty like structures which would be anchored by cables. These jetties will be less than the 20,000 sq metre each structures, the plea said.
"These floating terminals may be deployed and withdrawn at will and the effect on the flood plain will be negligible.
Approach roads at these five terminals, which would be
kuchcha
roads and developed without any tarred or permanent material.
The applicant proposes to provide e-rickshaws for ensuring the connectivity from the approach road to the terminal.
"Spaces will be marked for parking and no parking spaces are planned in the vicinity of the floodplains. A waiting area with toilets which will not be be a permanent structure but a steel shed supported by poles. Maintaining dredging will be undertaken to ensure assured depth of the river stretch of 16 kms for light moving vessels and also for the terminals to the main channels," the plea said.