Highlights
Incident took place in Tughlakabad area
Arvind Kejriwal and Manish Sisodia visited students in hospital
Complaint registered, Centre offers help
New Delhi:
Over 300 students from two government girls' school in south Delhi hospitalised after a gas leak from a container nearby was reported this morning. All the students from the schools have been evacuated after the incident.
Delhi Chief Minister Arvind Kejriwal and Deputy Chief Minister Manish Sisodia visited the children admitted to one of the hospitals. "The situation is under control...Doctors have said there is nothing to worry about. I have asked the DM (District Magistrate) to investigate," Mr Kejriwal said. He said a police complaint has been registered.
Nine teachers were also admitted to the hospital, reported news agency ANI. The gas leak was reported from a container depot next to Rani Jhansi Sarvodaya Kanya Vidyalaya and Senior Kanya Vidyalaya in Tughlakabad area. The schools are located in Railway Colony.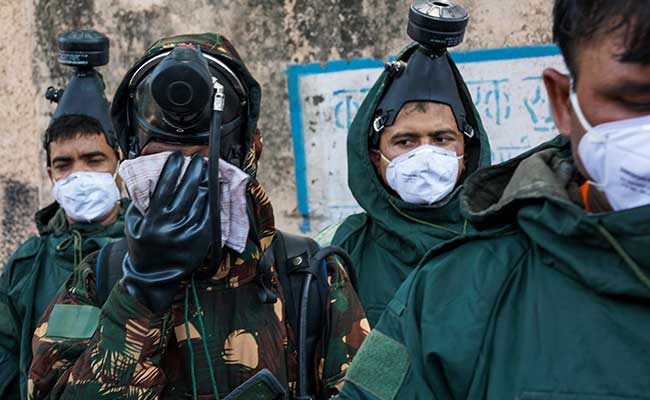 NDRF officials reached the spot to clear the gas leak near a school in Delhi's Tughlakabad. (AFP)
National Disaster Response Force or NDRF officials reached the location to control the leak. The gas that leaked is Chloromethyl Pyridine, a chemical used in manufacturing insecticides and pesticides.
The Chief Minister said students who are feeling better are being handed over to their parents.
"We saw two students who had watery eyes and complained of irritation. After more students complained, we informed authorities and shifted our students to the nearby hospitals," Rani Jhansi Sarvodaya Kanya Vidyalaya principal Manisha Vaish told NDTV.
Students were taken to four nearby hospitals. A few parents took their children back to the hospital out of concern even after they were released.
The Centre has also taken note of the gas leak incident, with Union Health Minister JP Nadda asking the central government hospitals in the capital to be ready to help those who have been affected.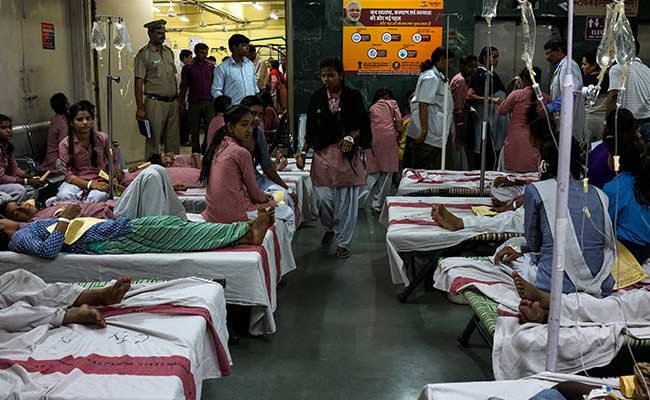 Students complained of irritation in the eyes and throat due to the gas leak. (AFP)
Earlier in the day, Delhi Lieutenant Governor Anil Baijal and BJP leader Vijender Gupta visited the students in one of the hospitals.
The classes in the two Tughlakabad schools were underway when the gas leak took place and the students complained of breathlessness.
Delhi Fire Services officials were alerted about the gas leak at around 7:35 am. Fire department said while the source of the leak is unclear, seven teams were sent to the location after they received the call.
The District Magistrate BS Jaglan also visited the location to take stock of the incident.