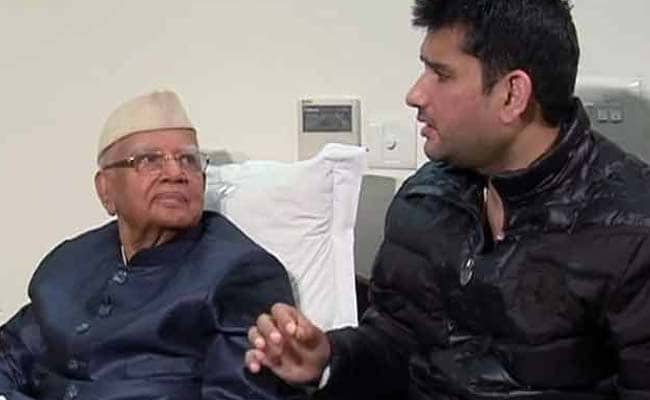 New Delhi:
Former Union minister ND Tiwari was admitted on Wednesday to a private hospital in Delhi after he suffered a brain stroke, his son Rohit Shekhar Tiwari said.
Sources at Max Hospital in Saket said the condition of 91-year-old Mr Tiwari, a former chief minister of Uttar Pradesh and Uttarakhand, is serious and he is being kept under observation in the Intensive Care Unit (ICU).
A team of doctors is attending to him, they said. Rohit said his father fell unconscious this morning while having tea at his house in Delhi.
Several political leaders including Uttar Pradesh Chief Minister Yogi Adityanath and former chief ministers of the state Mulayam Singh Yadav and Akhilesh Yadav called on telephone to enquire about his father's well-being, Rohit said.