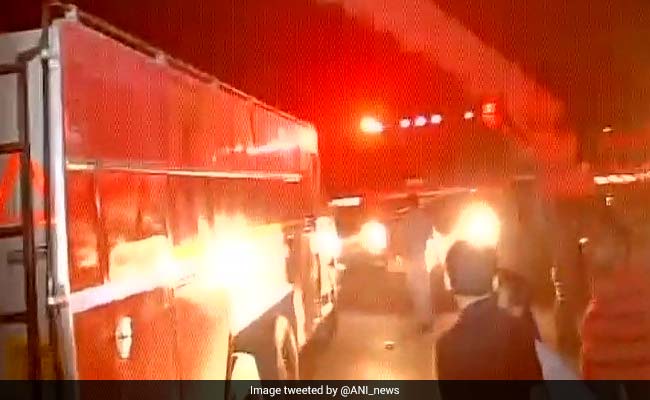 New Delhi:
A fire broke out tonight at a shoe company's showroom in north Delhi's Kashmere Gate area, police said.
"A call about the fire was received by us at 8:05 PM. Fire Department personnel are at work at the site located on Church Road," a Delhi Fire Service official said.
"No casualty or injury to anyone has been immediately reported and further details are awaited," he said.
Police suspected that an electrical short-circuit triggered the fire.
"The fire spread quickly due to hot weather condition," a police official said.
(Except for the headline, this story has not been edited by NDTV staff and is published from a syndicated feed.)