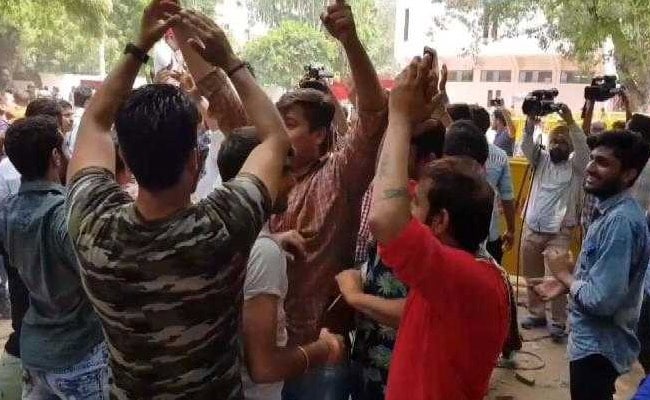 New Delhi:
The counting of votes for the Delhi University Students Union (DUSU) elections began today at a community hall near Kingsway Camp in New Delhi amid tight security. The main contestants for the DUSU presidential post were ABVP's Rajat Choudhary, NSUI's Rocky Tusheed, AISA's Parul Chauha, independent candidates Raja Choudury and Alka. There were 126 ballot boxes for the DUSU panel and eight were taken for counting in each round. As per reports in PTI, there was a feeble turnout of voters for the Students Union elections in Delhi University with only about 43% students turning up to cast their votes. The National Students' Union of India (NSUI) has won the presidential polls and Akhil Bharatiya Vidyarthi Parishad (ABVP) got secretary.
NSUI's Rocky Tusheed won the president's post by a margin of 1,590 votes, while the party's Kunal Sehrawat defeated the ABVP candidate by 175 votes.
ABVP's Mahamedha Nagar defeated NSUI's Minakshi Meena by 2,624 votes to win the post of secretary while party's joint secretary candidate Uma Shankar defeated NSUI's Avinash Yadav 342 votes.