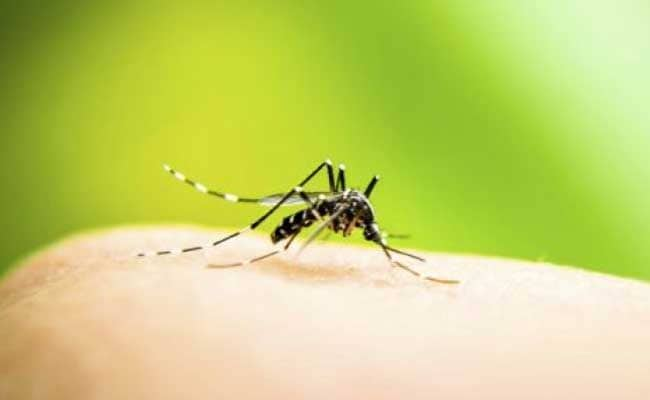 New Delhi:
An 18-year-old young man on Sunday died due to dengue at a private hospital in south Delhi, taking the number of fatalities from the vector-borne disease in the national capital to five.
The victim, Asad Iqbal, a native of Bihar died of the deadly disease on Sunday morning at Apollo Hospital in Sarita Vihar. He was living in the city to pursue his higher education.
Sources at the hospital said, he died at around 7 am.
This is the third dengue death reported in south Delhi.
"He was brought to the hospital in a critical state on August 26. He was earlier admitted to some private hospital in south Delhi area and was later referred to Apollo Hospital. He died this morning of dengue shock," the source said.
They said the young student was already diagnosed with dengue before getting admitted to the hospital.
"His blood pressure was very low and he was put on ventilator in an ICU," the source said.
Mr Iqbal is the fifth victim of dengue this season in Delhi. According to a municipal report, the total number of cases of the vector-borne disease has climbed to over 310 this year till the first three weeks of August.
Out of the total cases reported this season in the national capital, nearly 192 were recorded in the first three weeks of August.
12-year-old Muskan, a resident of Shaheen Bagh inNew Delhi had died on July 29 while 19-year-old Deepak, from Jaunpur in Uttar Pradesh died of the disease on July 27, both at Safdarjung Hospital. The civic bodies, however, have only acknowledged these two death cases so far.
This year, dengue cases have been reported rather early.
The vector-borne disease had claimed its first victim on July 21 when a girl from Jafrabad in northeast Delhi died at Lok Nayak Jai Prakash (LNJP) Hospital.
Okhla MLA Amanatullah Khan s sister-in-law had also died of dengue on August 12 at the Apollo Hospital.
Doctors have advised patients and public in general to keep themselves adequately hydrated and not resort to self-medication, and also go for blood tests, before rushing to get admitted in hospitals.
"Only in severe cases should they go for hospitalization.
Also, it is extremely important to note that platelet transfusion is only needed in dengue cases where the platelet count is less than 10,000, and there is active bleeding.
"Unnecessary platelet count can cause more harm than good. Adequate hydration is the best management approach to dengue while monitoring crucial signs," said Dr K K Aggarwal, Secretary General, Indian Medical Association.
A total of 91 cases were reported in July, six cases were recorded in May, while June witnessed 15, it said.
Last year, the city saw a staggering 15,867 dengue cases the worst in 20 years with the disease claiming 60 lives, as per municipal reports.
In 2015, only six cases were reported in June, while July had registered 36.
This season, North Delhi Municipal Corporations Sadar Paharganj, Rohini and Narela Zones reported a case each, Karol Bagh and City Zones two each while Civil Lines recorded three cases.
Najafgarh and Central Zones of South Delhi Municipal Corporation have recorded 15 cases each while West and South Zones recorded 9 and 8 cases respectively, said the official of SDMC, which compiles dengue report on behalf of all the civic bodies in the city.
SDMC has reported 47 cases overall, while East Delhi Municipal Corporation has recorded 16. Of the total cases, 89 were reported from areas outside the jurisdiction of the three municipal corporations.
While 44 cases were reported from Uttar Pradesh, 14 of those diagnosed with the disease came from Haryana and 91 from other states.
In NDMC area, breeding of mosquitoes was found in 28,478 houses, 48,118 houses in SDMC area and 10,421 in EDMC area.
The number of prosecution launched in these areas were 2074, 3369 and 519 respectively, according to the civic report said.
In 1996, a severe outbreak of dengue had occurred in Delhi wherein about 10,252 cases and 423 deaths were reported.