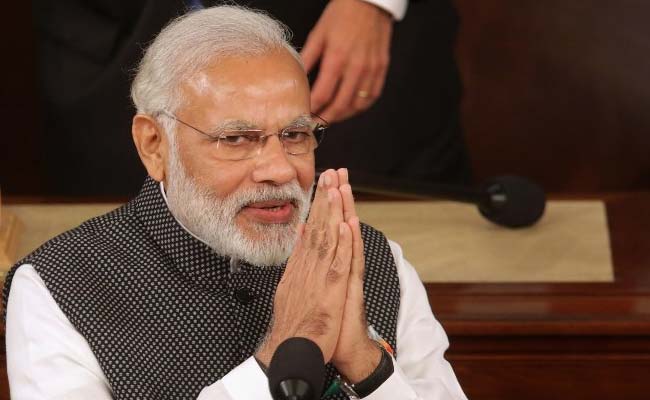 Highlights
Delhi University rejects RTI query seeking details of PM Modi's degree
University cites 'privacy' as the reason for rejection
Arvind Kejriwal says the act 'deepens the mystery around PM's degree'
New Delhi:
Citing "privacy" reasons, Delhi University (DU) has rejected another RTI query on Prime Minister Narendra Modi's degree, sparking criticism from Delhi Chief Minister Arvind Kejriwal.
The Right to Information query was filed by Delhi-based lawyer Mohd Irsad.
"DU, as a matter of policy, seeks to maintain the privacy of every student as it holds the data pertaining to a student in a fiduciary relationship with the student concerned," the RTI response from the university read.
Aam Aadmi Party leader Mr Kejriwal, who had alleged earlier that PM Modi's graduation degree was fake, said Delhi University cannot refuse the information sought on the Prime Minister.
"This deepens the mystery around PM's degree. If DU feels it is private info, then under RTI Act, DU shud write to PM and seek his permission," he tweeted.
In April, Mr Kejriwal urged the Central Information Commission (CIC) to make public the details of PM Modi's educational qualifications.
PM Modi graduated from Delhi University and later did a post-graduation course in Gujarat.
Following Mr Kejriwal's letter, the CIC asked the Delhi University to make the graduation degree public.
Bharatiya Janata Party President Amit Shah and Finance Minister Arun Jaitley then made public PM Modi's degrees.
But the AAP immediately alleged that the degrees shown by them were fake.
Mr Kejriwal on Sunday sought to know why PM Modi's degree should be regarded as a private affair since Mr Shah and Mr Jaitley had made it public.
"Didn't Amit Shah n Jaitleyji say that degree was genuine and anyone cud take it from DU?"