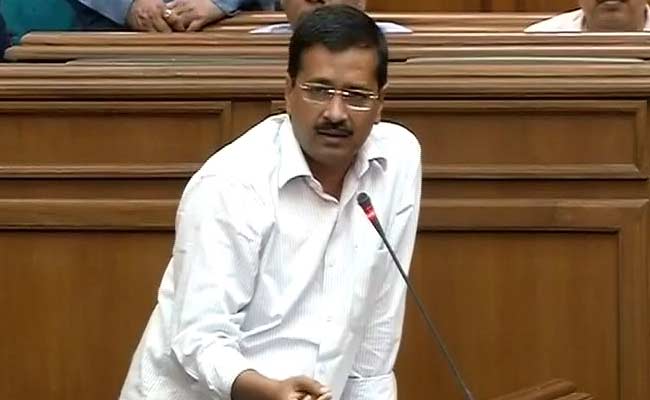 New Delhi:
The Delhi government will soon form a unit to handle issues confronting people from the north-eastern states residing in the national capital, and for their "better resolution", Chief Minister Arvind Kejriwal said today.
Mr Kejriwal agreed to set up the "North East India Support Cell and Monitoring Committee" during a meeting with a delegation comprising members of several north eastern states at the Delhi Secretariat.
"We will set up the cell immediately to have a better coordination and resolution of your issues. The cell will look into all your problems and demands, we will put people who understand your problems in the cell," the chief minister said.
The Chief Minister said the move was aimed at having a "better resolution of any kind of problems" faced by the north east Indian community in Delhi.
The delegation submitted a memorandum to Mr Kejriwal listing the demands and expectations of the "nearly 7 lakh-strong" community, comprising students and working professionals, from the AAP Government.
Over the demand of including Northeast culture in the curriculum of Delhi Government-run schools, the Chief Minister asked the members of the community to help design the syllabus and put them in touch with officials of the Education department during the meeting itself.
"On demand of allotting land for setting up a community centre, the Chief Minister asked them to submit a separate representation on the same and assured that he will personally push the case with the Lieutenant Governor and the Vice Chairman of DDA," the government said in a statement.
Representatives of the community also apprised Mr Kejriwal of their joint-efforts with the Delhi Commission for Women (DCW) on the issue of women security and "high crime-rate" against them.