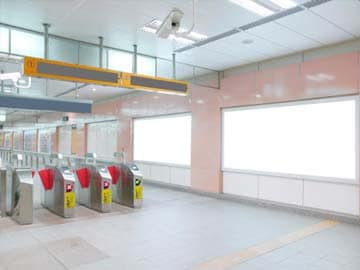 New Delhi:
The Delhi Metro will undertake a 'Clean and Green Delhi' drive starting Oct 2, a statement said on Tuesday.
The drive, under the Swachh Bharat Abhiyan, will involve metro staff and stakeholders - housekeeping agencies, parking contractors, facilitation staff and the Central Industrial Security Force (CISF) - working towards "cleanliness and a better environment of all its installations and nearby surroundings".
The drive will cover various activities including educating all 7,895 staff and 3,000 housekeeping staff of Delhi Metro on sanitation and hygiene.
"All 147 metro stations, eight train maintenance depots and seven metro colonies will be cleaned and plantation of trees will be undertaken along Yamuna Bank and in metro colonies," it said.
It said necessary action will be taken against those found defacing the metro properties during this period and "FIRs may be lodged according to legal provisions, if required".
The Delhi Metro will also make necessary provisions for installing drinking water facilities at its stations and conduct awareness drive on waste management, among other things.