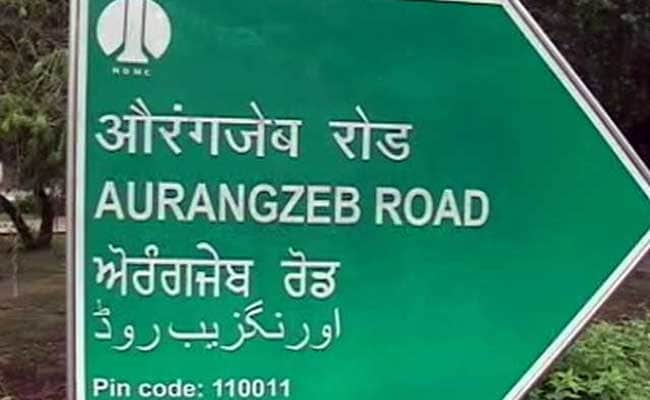 New Delhi:
Delhi High Court today refused to entertain a PIL seeking to restrain the civic body NDMC from renaming Aurangzeb Road after APJ Abdul Kalam in the national capital.
"We have gone through the matter, no public interest is involved. May be you are aggrieved but public is not," a bench of Chief Justice G Rohini and Justice Jayant Nath said.
The bench further said it will give reasons for not entertaining the PIL, but the court is not inclined to entertain it.
The petitioner advocate Shahid Ali had alleged that the decision by the civic body was the outcome of "sick and communal politics" and "lacks understanding of history".
Opposing the plea, Additional Solictor General (ASG) Sanjay Jain contended they (while referring to other PILs filed on similar grounds) are converting it into a communal issue, when it is not.
The ASG's submission prompted the Chief Justice to say that this is how the people come with their own interest.
The petitioner, assisted by advocate Wasim Alam, had said in the plea, "NDMC in utter violation of law and procedure, instead of naming a new road in memory of late APJ Abdul Kalam has renamed an historical road known as Aurangzeb Road to be known as APJ Abdul Kalam Road.
Meanwhile, the court also refused to entertain the applications filed on similar ground including a plea of Delhi Sikh Gurudwara Management Committee (DSGMC), which wanted the road to be renamed after their revered 17th century Guru Tegh Bahadur, as a tribute to his martyrdom at the hands of the Mughal emperor.
Earlier, the bench had asked ASG to apprise it whether any guidelines are to be followed for renaming roads.
The PIL said the "Act of altering the historical name was nothing but an outcome of sick and communal politics, which should not be allowed to have any place in India which homes thousand religious, cultural, social and political beliefs".
The request to change the name of the road, made by BJP MPs Maheish Girri, Meenakshi Lekhi and the trade wing secretary of Aam Aadmi Party, was accepted by New Delhi Municipal Council (NDMC) on August 28.