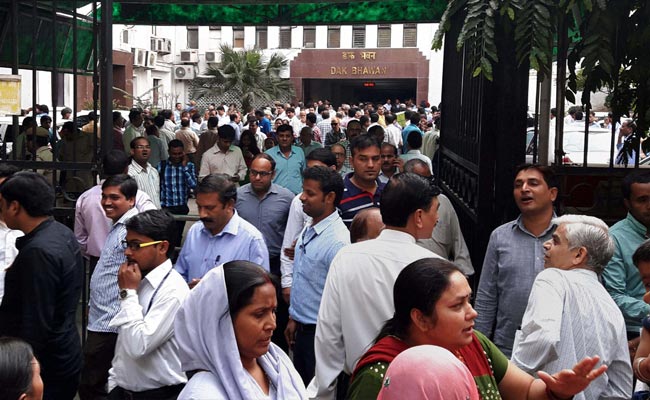 New Delhi:
Delhi government today activated its disaster management teams soon after strong tremors jolted the national capital.
"Please stay calm & do not panic. Disaster management teams have been activated," Chief Minister Arvind Kejriwal tweeted.
The Delhi metro was also immediately halted as a precautionary measure.
A senior metro official said that metro services have resumed although trains are running at a very slow pace.
"Metro services were put on hold from 2.40 PM to 2.55 PM in view of the earthquake. Thereafter, train services were brought to normal routine after ensuring safety check of the structures," the official said.
The earthquake epicentred in the Hindu Kush mountain range in Afghanistan struck at around 2.40 PM, sending ripples across several states like Jammu and Kashmir, Delhi and NCR, Punjab, Uttarakhand and Rajasthan.