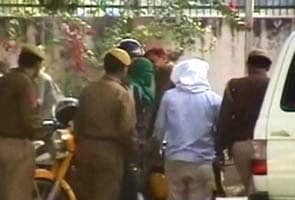 New Delhi:
Finding fault with policing in Delhi, the National Human Rights Commission (NHRC) today said the rape of a 23-year-old girl in a moving bus has raised the issue of declining public confidence in law and order machinery here and sought a report from the Union Home Ministry and the Delhi Police.
Taking suo motu cognizance of Sunday's incident, the NHRC issued notices to the Union Home Secretary and the Delhi Police Commissioner and asked them to submit their reports within two weeks.
"The incident has raised the issue of declining public confidence in the law and order machinery in the city, especially, in its capacity to ensure safety of women as a number of such incidents have been reported in the National Capital in the recent past," an NHRC statement said.
In its notices to Union Home Secretary and Delhi Police Commissioner, the Commission said, "Such acts are a grave violation of human rights."
Four men have arrested in connection with the incident with police saying that it will invoke attempt to murder charge against them and seek a fast-track trial for speedy justice.