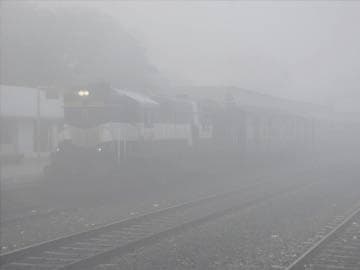 New Delhi:
As many as 50 trains were running late due to fog in Delhi on Saturday. The Met Office has forecast a clear day.
Visibility was 600 metres at 8.30 am, said an an official of the India Meteorological Department (IMD).
The day's minimum temperature settled three notches above the season's average at 11.1 degrees Celsius. The maximum temperature is likely to hover around 21 degrees Celsius.
Humidity at 8.30 am was 88 per cent.
Friday's minimum temperature settled two notch above the season's average at 10 degrees Celsius, while the maximum temperature was settled a notch below the season's average at 21.1 degrees Celsius.