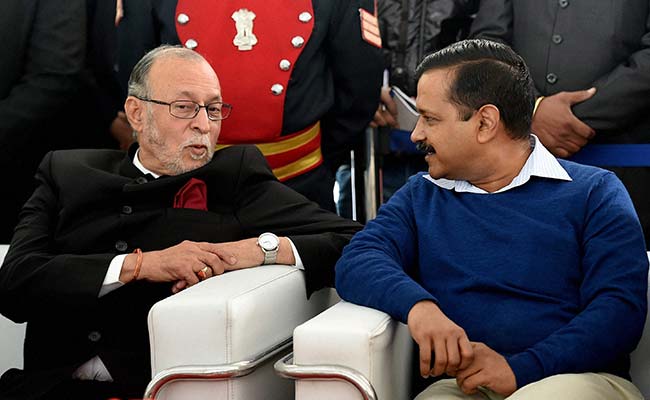 Highlights
Ex-soldier Ram Kishen Grewal committed suicide in November
Lieutenant Governor returns file on compensation for army veteran
Anil Baijal took charge as Lieutenant Governor in December
New Delhi:
Arvind Kejriwal will not be able to make good on his promise to give Rs one crore to the family of an ex-soldier who had committed suicide in Delhi during a protest. The Delhi Chief Minister's decision has been rejected by Lieutenant Governor Anil Baijal on technical grounds.
Ram Kishan Grewal, a 65-year-old who served the Army for 30 years, took poison in November on the lawns of a government building in the heart of Delhi. He had alleged that he hadn't received the dues promised to him under OROP or One Rank One Pension.
Opposition leaders seized upon the suicide to target the government. While visiting the army veteran's family in Haryana, Mr Kejriwal declared him a martyr and announced one crore as compensation.
Mr Baijal, who took charge as Lieutenant Governor in December, has returned the file on Mr Grewal's compensation saying he is not a citizen of Delhi but Haryana, so the Kejriwal government is not authorized to give him compensation.
This marks Mr Baijal's first disagreement with the Aam Aadmi Party (AAP) government since he took over from Najeeb Jung, whose three years in office were bedeviled by his constant conflict with Mr Kejriwal and AAP. Mr Jung suddenly quit in December, with 18 months left in his term, declaring he wanted to return to academics.
Mr Baijal began on a friendlier note. He has cleared many decisions like raising minimum wage in Delhi and increasing teachers' pensions. On Monday, in his first address to the Delhi Assembly, he highlighted the AAP government's achievements.
Mr Grewal's suicide triggered a huge political row with dramatic protests by the opposition, which accused the government of short-changing army veterans. During such protests, Congress leader Rahul Gandhi was detained and taken to multiple police stations, while Mr Kejriwal was detained for five hours.