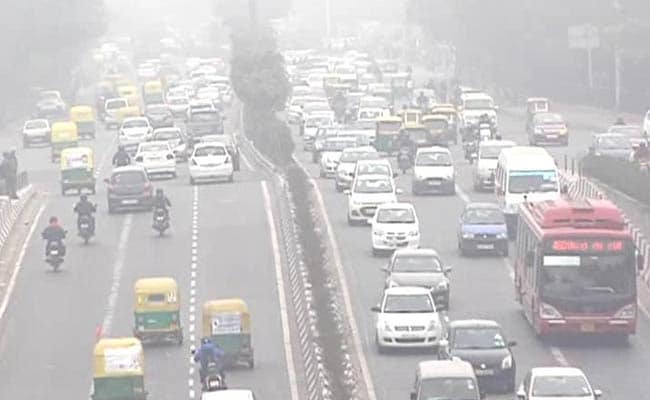 New Delhi:
The Delhi government has decided to appoint civic agencies as a nodal agency to collect congestion fee imposed by it on goods vehicles entering the national capital.
In his budget speech, Deputy Chief Minister Manish Sisodia announced that government would impose congestion fee on goods vehicles entering in Delhi, identifying them as major contributor to air pollution in the national capital.
"Civic body will be asked to collect congestion fee levied on goods vehicles coming to Delhi. For which, government will provide strong mechanism to municipal corporation to effectively implement it," Mr Sisodia told Press Trust of India.
He said that at present, civic bodies collect toll tax through manual system due to which there are some leakage in toll tax.
"We will also give modern technology to civic bodies to check leakage," the deputy Chief Minister said, adding that the government will use the amount to augment environment-friendly public transport system in the capital.
As per fee structure, entry charges for tempo (light commercial vehicle) will be Rs 100, four-wheel trucks Rs 500, six-wheel trucks Rs 750, ten-wheel trucks Rs 1000 and fourteen-wheel trucks Rs 1500
According to a senior government official, Delhi government's environment department will look after the project.
"Environment department will set up the entire mechanism to implement the project. Government will use this fund to augment environment friendly public transport system, installation of weigh-in-motion bridges, and for other initiatives to improve air quality in Delhi," the official said.
During his budget speech, Sisodia had said that government would make Pollution Under Control (PUC) monitoring centers to function on real time basis from July, 2015, which would avoid manual interference particularly with regards to tampering of data and willful mis-reporting.