New Delhi:
Highlights
Delhi enters second week of crisis with toxic smog
Crop waste being set on fire in Punjab, Haryana adding to smog
Arvind Kejriwal and ML Khattar unable to schedule meeting
As Delhi chokes on filthy air,
a crucial meeting between its Chief Minister,
Arvind Kejriwal, and his counterpart from Haryana, ML Khattar
, was finally drawn up after a hours-long holdup today. Bafflingly, both leaders publicly say that they are willing to meet - but the other side seems unavailable.
Ludicrous much?
After much back and forth- all of it publicly - on who was playing hard to get, Mr Kejriwal said he will travel to Chandigarh on Wednesday to meet with Mr Khattar - who, he pointedly said, has refused to meet him while on a two-day visit to Delhi.
Khattar ji called. He is in Del till tomo. Says he is v busy n can't meet me in Del. He has asked me to come to Chandigarh on Wed. I look forward to meeting him in Chandigarh on Wed

- Arvind Kejriwal (@ArvindKejriwal) November 13, 2017
What Delhi is dealing with has been described by doctors as a public heath crisis -
a thick cloud of toxic smog 10 times the recommended limit.
The crisis is now in its second week.
The contributing factors include dust from construction, vehicle exhaust and
illegal crop burning
in the agrarian
states of Punjab and Haryana which neighbour Delhi
.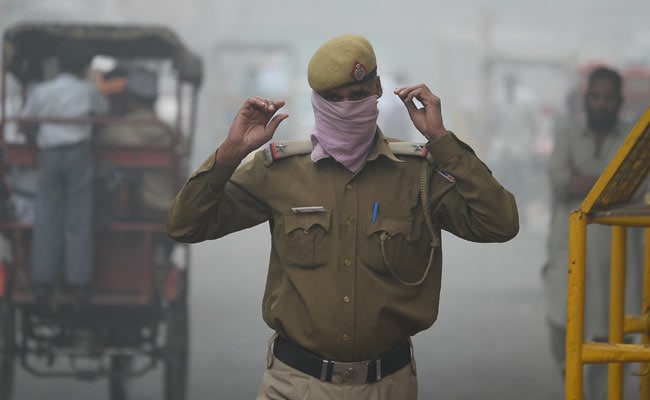 Delhi Chief Minister Kejriwal says Haryana and Punjab must help out farmers who say the cheapest way for them to clear their fields of harvest waste is to set crop stubble on fire. Punjab is governed by Captain Amarinder Singh of the Congress, who
last week called Mr Kejriwal "a peculiar person";
Haryana is led by Mr Khattar of the BJP who today said that Mr Kejriwal is wrong in suggesting that he has not been available for a meeting to look at solutions.
"I will be in Delhi on Monday and Tuesday. There is no response from your office on meeting," Mr Khattar said in his reply to Mr Kejriwal today in a letter. He also asked, "There are 40,000 farmers in Delhi. What are you doing about them?"
Attaching an ndtv.com story
on Mr Khattar's response, the Delhi Chief Minister tweeted, "Sir, my office is constantly trying to fix meeting."
Finally, a meeting was fixed for Wednesday in Chandigarh as Mr Khattar was too busy to see him in Delhi, Mr Kejriwal tweeted. Every winter as farmers burn crop stubble, the
smoke travels towards Delhi and mixes with other pollutants
to cover the capital with a deadly grey smog.
Schools reopened today after being shut down last week
to prevent children from exposure to poisonous airborne particles, known as PM2.5. This count reached 495 this morning, compared with the upper limit of "good" quality air at 50.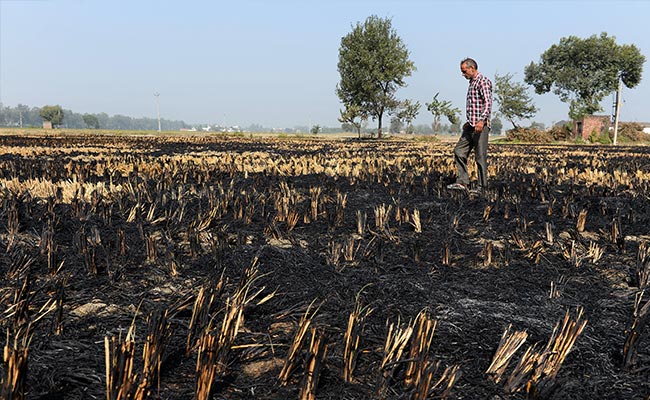 "We have taken all possible steps in Haryana. We have also requested people burning stubble to not do so," Mr Khattar said, alleging that Punjab is the bigger culprit. He said that while the neighbouring state had not used "a penny out of 98 crores allotted to check farm fires, Haryana used 39 crores out of 45 crores allotted" to it for the purpose.
Mr Kejriwal "has his own viewpoints on everything without understanding the situation," Punjab Chief Minister Amarinder Singh had said last week after Mr Kejriwal suggested that the Punjab and Haryana governments rise above politics and help solve Delhi's air quality emergency.
He said he had requested Prime Minister Narendra Modi to convene a meeting of Chief Ministers of affected states along with union ministers since the Centre's role was crucial in finding a solution in an interstate matter.
The Met department says rain
over the next three days could help clear the smog.
Mr Kejriwal's government, meanwhile, is
waiting for court clearance to implement
"the odd-even scheme" that imposes traffic restrictions by allowing cars with license plates ending in even numbers on the road on one day, and odd numbers the next.
Get Breaking news, live coverage, and Latest News from India and around the world on NDTV.com. Catch all the Live TV action on NDTV 24x7 and NDTV India. Like us on Facebook or follow us on Twitter and Instagram for latest news and live news updates.