New Delhi:
Highlights
Delhi in middle of severe pollution crisis, covered in blanket of smog
Chief Minister Kejriwal seeks meet with Haryana, Punjab counterparts
Says stubble burning in states adding to pollution, measures announced
Delhi Chief Minister Arvind Kejriwal has urged neighbours Punjab and Haryana
to stop their farmers from burning crop stubble to clear their fields for the next sowing season, blaming that as the primary reason for the thick, toxic fog that has enveloped the national capital over the last few days. He has again requested the chief ministers of the two states to meet him to discuss a solution, saying they are yet to grant him the appointments he has sought.
As the grey smog hung low over the city for a third day on Thursday and air quality worsened by the hour, the chief minister promised "all necessary steps." Not long after he spoke, his government announced the return of the odd-even road rationing from November 13 to 17. Under the scheme, cars with licence plates ending in an odd number and even-number are allowed on the roads on alternate days.
But the real solution the chief minister and top Delhi officials have said, will need neighbours to act.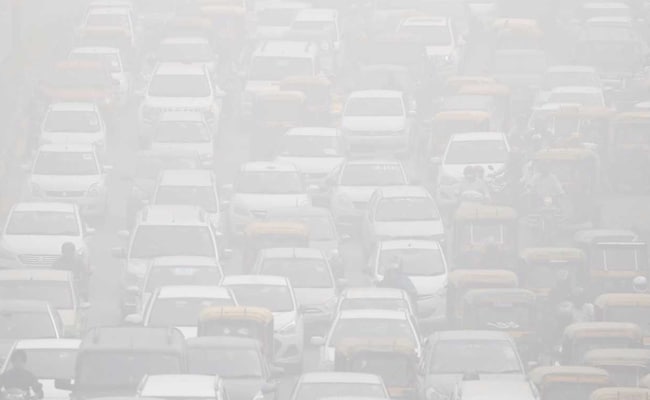 "Wind speed is at a standstill, pollutants aren't dissipated, temperature inversion causes a chain reaction and there is smog," said Keshav Chandra, environment secretary in the Delhi government, adding, "the solution is very clear, if Punjab and Haryana control their own farmers then Delhi's children and elderly can be saved."
Chief Minister Kejriwal said, "I feel terrible that the people of Delhi are facing this huge pollution crisis. Farmers burning stubble is a problem, it is an economic issue. The governments of Haryana and Punjab have to find a solution, otherwise we will face these problems every year," adding that fining farmers was not an option. "How will the poor farmer pay? he said.
In response to Mr Kejwrial's suggestion that they meet - the Delhi chief minister has written letters - Punjab Chief Minister Amarinder Singh has said that such a meeting of chief ministers will serve no purpose as the Centre alone is equipped to handle this as it has inter-state implications. He urged the Centre to "rise to the occasion and come to the rescue of the farmers with financial aid to compensate for stubble management."
But Mr Kejriwal persevered. "The chief ministers are saying that they have to offer subsidies to the farmers, but we need to know how much money is needed. We need to discuss this," he said, asserting that it is not just Delhi's problem but the "whole country's responsibility. We have to put aside politics and we all have to sit together and find solutions."
The Delhi High Court has meanwhile ordered a top official in the Union Ministry of Environment to call a meeting with the Chief Secretaries of Delhi and the neighbouring states and also pollution control agencies within three days to discuss and find a solution to the crisis.
The court has directed them to consider the possibility of cloud seeding as a measure to control pollution and has also asked the Delhi government to consider implementing the odd-even scheme of allowing vehicles with odd or even number plates on the roads on alternate days to check vehicular emissions, as a temporary measure.
Follow NDTV for latest election news and live coverage of assembly elections 2019 in Maharashtra and Haryana.
Subscribe to our YouTube channel, like us on Facebook or follow us on Twitter and Instagram for latest news and live news updates.