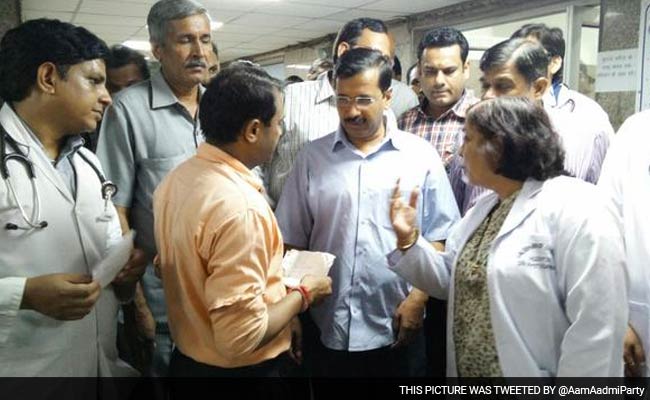 New Delhi:
The ruling Aam Aadmi Party (AAP) in Delhi has armed itself with 40 fumigation machines to arrest the spread of the mosquito-borne disease, dengue, which has already claimed over 25 lives in the national capital.
The machines will be used in different assembly constituencies across the city as per demands and requirements.
"We have decided to use these machines wherever adequate fogging has not been done. This initiative is being undertaken at party level and there is no government or MCD involved," said AAP legislator, Saurabh Bharadwaj.
AAP has 67 legislators in the Delhi assembly, and the machine could be used in any of their constituencies.
The party has already up set up "fever clinics" across Delhi to offer free treatment to dengue patients. Their volunteers have undertaken door-to-door campaign to make people aware of the disease and report to the local malaria inspector if they come across any dengue patient.
The party is at loggerheads with the BJP-run municipal corporations over the issue. They accuse each other of not being able to control the dengue outbreak in the city.