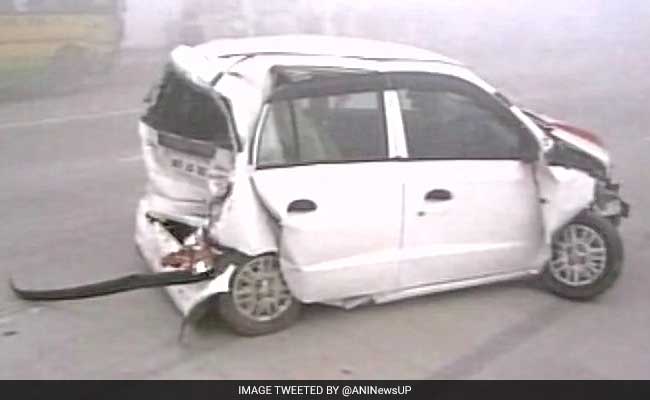 New Delhi:
Many people are reportedly injured in a pile-up of more than 20 vehicles on the Yamuna expressway near Delhi because of dense fog on Thursday morning.
Visuals showed a mangled car and a bashed-up van and bus.
A thick brown haze has engulfed the capital and nearby areas over the past few days with pollution levels spiking to alarming levels. Smoke from firecrackers burst on Diwali festival on the weekend has clogged the air and reduced visibility to near zero on stretches of the highway.
On Monday, reduced visibility led to five cars ramming each other on the Delhi Noida Direct or DND Flyway.
The 165-km long Yamuna Expressway, which connects Noida near Delhi and Agra, has seen similar accidents in the past because of fog.
In January, a woman was killed and over two dozen people were injured in a pile-up of about 50 cars.