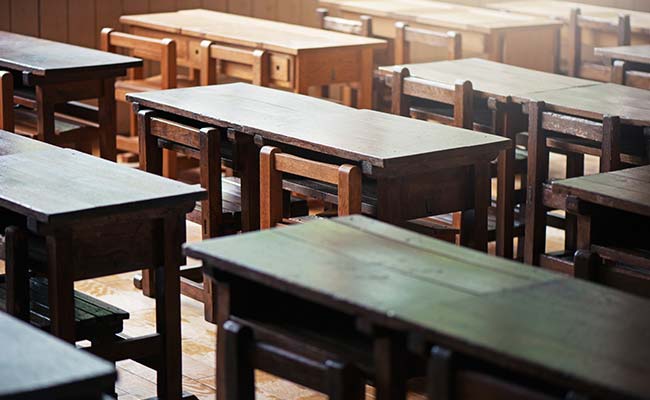 Highlights
The 12-year-old boy was allegedly beaten up with cricket bats and wickets
His parents, who live in Hapur, had no idea for almost a day, cops said
The body was dug up by police on Tuesday and was sent for a post-mortem
Dehradun:
A Class 7 student was tortured and beaten to death allegedly by his seniors at a boarding school in Dehradun. The school authorities, instead of reporting the crime, buried the boy's body within its campus, the police said today.
The 12-year-old's parents, who live 200 km away in Hapur, had no idea for almost a day.
The shocking incident took place on March 10 but surfaced after the Uttarakhand Commission for Protection of Child Rights intervened, Dehradun senior police officer Nivedita Kukreti told news agency PTI.
The boy had reportedly stolen some biscuits during a school outing, after which the school administration had punished the students and stopped them from leaving the campus.
He was tortured by his seniors for hours and was also allegedly beaten up with cricket bats and wickets. They blamed him for the ban on leaving the campus, the police said.
Later, they boy was made to bathe in cold water and drink unhygienic water. He was found unconscious by the warden in the study room of the school. He was taken to the hospital where he was declared brought dead.
"Instead of reporting the matter to police immediately, the school buried the body inside the campus to cover up the matter," the police officer told news agency PTI.
The body was dug up by the police on Tuesday and was sent for a post-mortem.
The report has revealed internal injury shock as the cause of death, the police officer said.
Five people, including the school manager, warden, physical training teacher and two students have been arrested and charged with murder.
(With Inputs From PTI)