So what do we know about Sachin Tendulkar and MS Dhoni? That they are great cricketers, both have made India proud at several occasions; they come from humble backgrounds and Indians love both those cricketing icons. Over the years, a lot has been said about them in various print articles and time and again news channels have done shows on them and their game. Since everywhere in the world extraordinary stories of sports personalities are made into films, no one was surprised when movies were being made on both, Tendulkar and Dhoni.
MS Dhoni: The Untold Story
(2016) and
Sachin: A Billion Dreams
(2017) are very different films. The later one is a docu-feature and
MS Dhoni: The Untold Story
is a biopic. Sachin's film is full of real footage provided by the cricketer. Tendulkar apparently gave the makers 10,000 hours of archive footage in different formats. Treatment of Dhoni's film is like a typical Bollywood film with songs and drama, actor Sushant Singh Rajput plays MS Dhoni, the film is directed by Bollywood director Neeraj Pandey.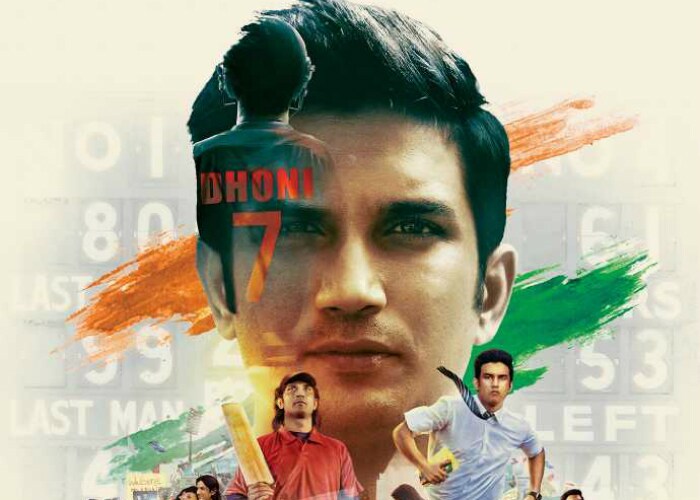 In Dhoni's film, you feel for the cricketer when he loses the love of his life in an accident and has to go back to his game. Similarly, in Sachin's film there are emotional moments when the cricketer loses his father, who he was very close to, and even he returned to the field immediately, to play for the country.
Unlike Dhoni's film,
Sachin: A Billion Dreams
does tap the match-fixing controversy and shows how disturbed he was during those days. All he says about the famous match-fixing scandal is, "Everybody is asking why am I silent, what should I say when I don't know anything?" The only part where Sachin Tendulkar sticks his neck out is when he speaks about the problems with the former Indian coach, Greg Chappell.
Shouldn't a documentary show the good and the bad, the best times and the worst? These films show more of good almost nothing bad.
Sachin: A Billion Dreams
shows the struggle but not once does the cricketer genuinely open up about any controversy. Sports journalists and commentators can tell you all about the problems between Tendulkar and Mohd Azharuddin. The two had serious issues when Azhar was removed as the captain of the Indian cricket team and replaced by young Sachin Tendulkar in 1997. The film touches that subject with extra care without giving any details about it, and it just tells you in voiceovers that there were issues.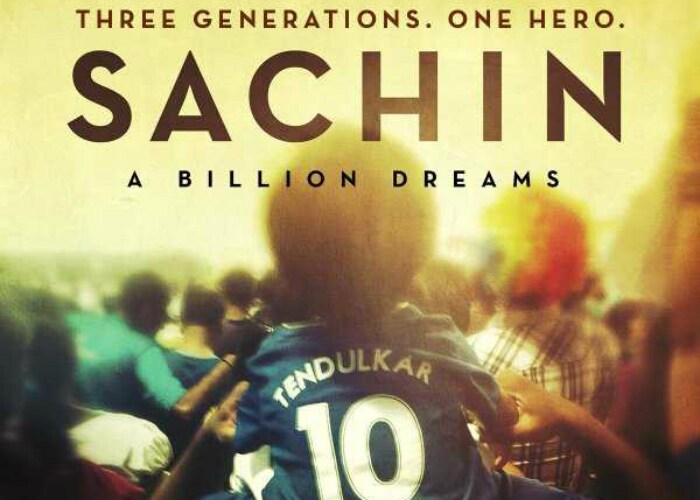 Sachin's documentary does take you inside the cricketer's home and shows the bond with his family members,
which is worth seeing
. Dhoni's film shows you how he shuttled between his new job in the railways and cricket matches - that shows his passion and dedication for the game.
It would have been good for the viewers had neither of these films not played safe and tapped into everything that made headlines and affected them, while they were trying to concentrate on the game. Those topics get over before you know it. There were no dressing room conversations - journalists say that's where the real stories are. If cricketers have had their share of problems, which is only natural, why hide them as if they never happened? If I wanted to watch a happy film with a happy ending, I would rather go for a Karan Johar film.
After watching both these films, all I know is what I knew before watching them - how great Dhoni and Tendulkar are as cricketers.
(Rohit Khilnani is a senior entertainment journalist based in Mumbai, he is also the author of the book I Hate Bollywood. Information about box-office collections and whereabouts of films stars is at the back of his hand. He starts and ends his day by taking his dog, for walks)
Disclaimer: The opinions expressed within this article are the personal opinions of the author. The facts and opinions appearing in the article do not reflect the views of NDTV and NDTV does not assume any responsibility or liability for the same.