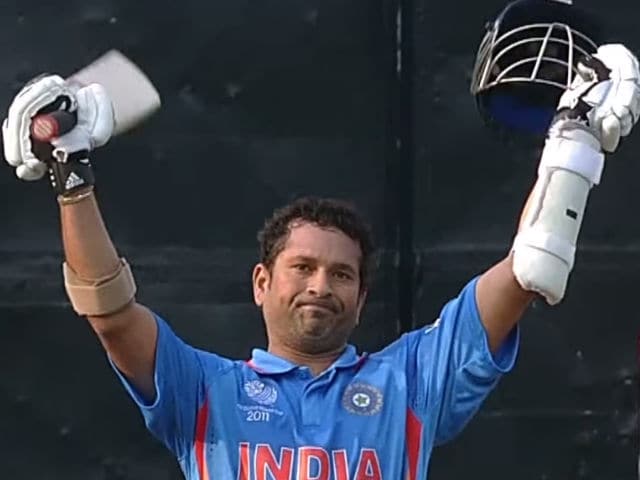 Cast:
Sachin Tendulkar, Anjali Tendulkar, Sara Tendulkar, Arjun Tendulkar, Mayuresh Pem, MS Dhoni, Virender Sehwag
Director:
James Erskine
Rating:
4 stars
The year was 2009. Stand-up comedy was barely a crawl in India, and from those pioneering early sets performed late at night in Bombay, I remember only one gag. At the time, bullying politicians were divisively calling for Maharashtrian signboards everywhere and for 'outsiders' to leave, going against the welcoming heart of maximum city. It was in this charged atmosphere that a bright young comic called Rohan Joshi said he, as a Maharashtrian wounded by this communality, would nevertheless offer a couple of words on behalf of Maharashtrians everywhere. The night was full of barely amused and judgemental drinkers, and Joshi was very, very green, but with two words he brought the house down, rousingly and immediately. "Sachin Tendulkar."
In our lives and times, India has leaned on that name. Hard. It is a name we have used as mythology and as mantra, as hope and as heroin.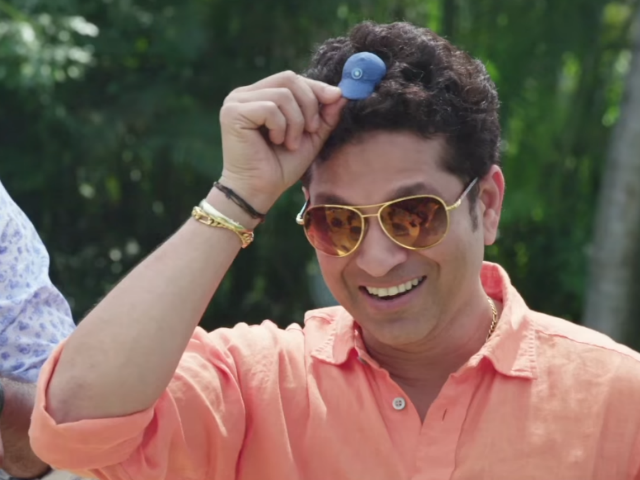 It is also a name,
I have argued for quite some time now
, that does not belong in a movie. The narrative is too superhuman, too peerless, too free of greys and conflict to actually make for stirring cinema. A movie about him would end up paying obeisance, not telling a tale. It would capitalise Him, and likely be closer to
Jai Santoshi Maa
than to Dhoni. A rise and rise and rise does not a story make.
Sachin: A Billion Dreams is thankfully not a biopic
. This is a documentary not merely about the man with that name, but one narrated by him, one where he tells his own story in his own words. It is not journalistic or incisive or probing. It feels, instead, intimate - as intimate as it can feel, anyway, for a film where an audience claps and cheers alongside those who clapped and cheered live, years ago. Which is to say: it is us today applauding in time with us yesterday.
An example of how personal this feels: I have never, ever heard an audience of the press break into unanimous and spontaneous applause at a film's intermission. Yet, technically speaking, it is unexciting filmmaking. Director James Erskine clunkily strings together a greatest-hits narrative by numbers, with a constantly swelling background score, too many reverential voices and zero contrarians. AR Rahman's music is overwrought - though the fan-favourite
Maa Tujhe Salaam
is used quite spiffily - and the changing aspect ratio is distracting, as is the tragically un-remastered video footage. There are no narrative flourishes, and the voiceover is overtly literal, featuring shots, for instance, of a lady huffing tiredly up the stairs while Tendulkar tells us his mother never tired. This is a film that unapologetically panders to the fans, one that preaches to the choir.
Good thing it's a massive choir.
We're all singing along. It is one thing to refrain from a review when one is too close to a film or people involved in its making, but here that applies to nearly all of us. As his late father Ramesh Tendulkar says in the film, everyone felt Sachin was a member of their families. Thus I knowingly discarded my critic hat. As a fan, I sobbed and felt my heart thump goddamned hard and relived all the ways in which Sachin's milestones were echoed by my life, just as they are by yours: Where were you when he took the last over in the Hero Cup? Who were you with when the hundredth hundredth happened? What exam did you have the day after the tempest in Sharjah? This is a fanboy writing about a celebration, and that's all right - because, hey, we're doing it for Sachin.
There is a lot to see here, from Sachin cradling his newborn daughter's head as if checking the heft on a new bat, to footage from his delightfully cheesy wedding video, complete with heart-shaped cutouts and Vinod Kambli in a fuchsia suit. We learn how he called Shane Warne to dinner and served the food only at midnight, which, with a tournament under way, seemed like strategy to the legspinner. We hear the Bappi Lahiri song he plays over and over when he needs to channel the vibe, and we watch him refusing to change his daughter's diapers - and instead teaching the child how to signal a four.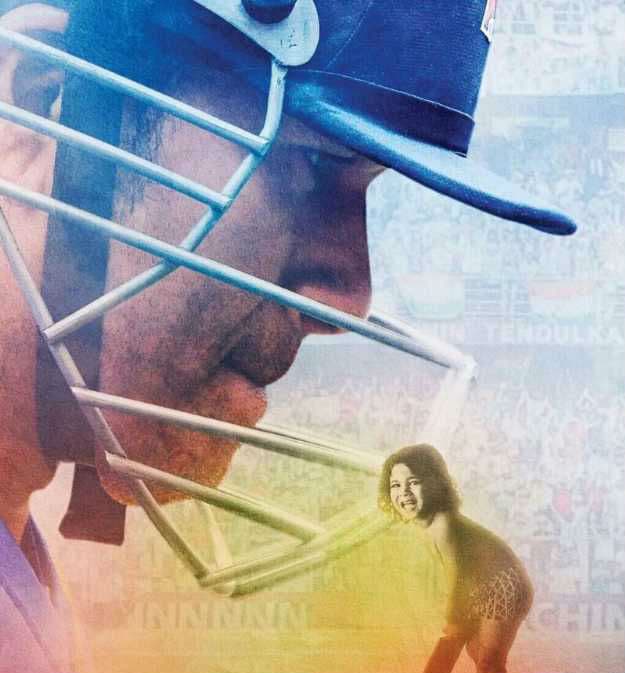 India changes
dramatically through Tendulkar's twenty-four year career
, best expressed by the file footage of a drastically young Prannoy Roy and, more than a decade later, a young Rajdeep Sardesai, newscasters who age while the story remains the same. We see Wasim Akram attempt to intimidate a sixteen year old - "The only drive you'll get here is the one from the hotel to the stadium," the fast bowler had sneered - and we watch Tendulkar bat alongside lads who learnt cricket by marvelling at his exploits on television. He shows off his kit-bag - which contains glue, tape, sandpaper and batting grips, which he used to fix colleagues' bats - and we witness the man with the iconically squeaky voice go even shriller with a mouthful of helium.
There are moments treated as asides which deserved a lot more room, like Tendulkar's take on the match-fixing scandal, and the film has a terrific shot of Mohammad Azharuddin looking on while Sachin busily signs autographs. Also, as selfless and incredible narratives go, I'd say there's a really great film waiting to be made on Ajit Tendulkar, Sachin's elder brother and all-sacrificing tag-team partner, a gentle long-haired sage who speaks like a modest Confucius.
What the documentary does well, however, is show just how deeply pressure and criticism weighed on Sachin. How shamefully his children were jeered at in school when his batting wasn't upto scratch, and how headlines and editorials baying for his blood affected the man himself. We are, for better or worse, hearing Tendulkar tell his story his way, and it's interesting to see what he chooses to talk about.
We're listening. When it comes to Sachin, everything means the world. His first bat being presented by a sister endears her to us forever, etching the moment into lore. If you're a believer, you'll smile, sob and love this, albeit because of the subject and not the film itself. Film, in fact, is an inadequate word. This is a pilgrimage.