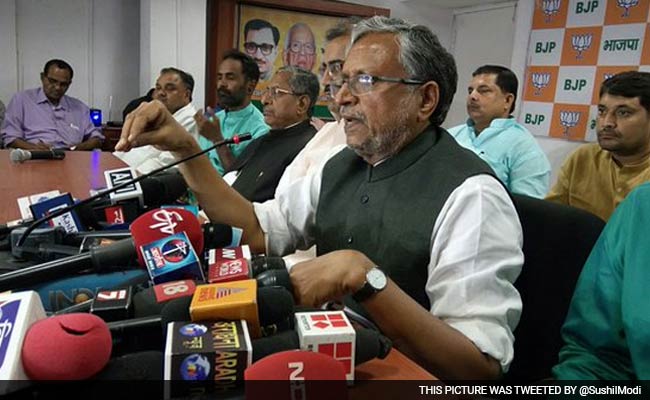 Patna:
Accepting defeat in Bihar, BJP's state unit today said that the 'Grand Alliance' emerged as a "strong social combination" and that the party would analyse its results and poll strategy by visiting every constituency in the coming days.(
Bihar election Results: Full coverage
)
Expressing satisfaction with a clear mandate, senior BJP leader and former deputy chief minister Sushil Kumar Modi said the party would play the role of a constructive opposition and would cooperate with the new government in Bihar.
He described Rashtriya Janata Dal (RJD) leader Lalu Prasad as a 'king maker' and 'Big Boss' who, he said, would have a major influence on the new government.
"People have given a clear mandate to the grand alliance. It is good that there is no fractured mandate. It is important for Bihar as it has put to end an atmosphere of political uncertainty. We respect the mandate of the people and bow before it," Mr Modi said, addressing a press conference. (
Bihar Election Results: Constituencies
)
On the reasons for the National Democratic Alliance's (NDA) defeat, he said, "I think they were successful in putting together a strong alliance. One of the reasons why they were successful is that their alliance was a strong 'social combination'."
"Because it is a clear mandate for five years given to the Grand Alliance, we will help the government with our support and will play the role of a constructive Opposition."
"We hope the government works towards development. I congratulate all the leaders of grand alliance and have called both Nitish Kumar and Lalu Prasad," he added.
On Mr Prasad, whose RJD won the highest number of seats, Mr Modi said, "It is understandable that he will have more influence on the government. He will have more ministers."