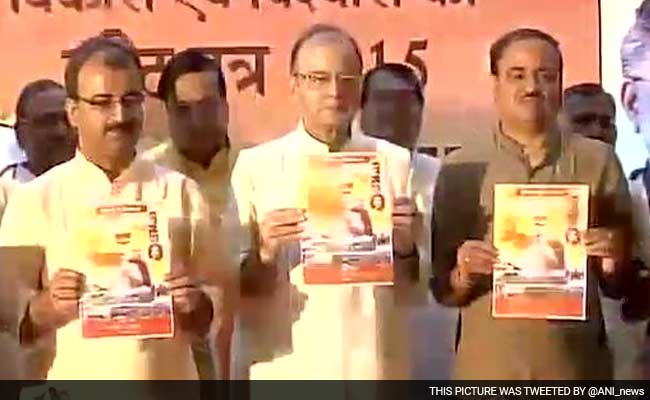 New Delhi:
Union Finance Minister Arun Jaitley today released the BJP's vision document for the upcoming Bihar assembly elections in New Delhi.
Following are the highlights of the event:
We have prepared an agenda for Bihar elections. This vision document is the charter of development.
In 2005 we had decided that we will end Jungle Raj in Bihar.
There was not any stability in Janata Dal United's administration.
In the first four decades, except a few times, the Congress has ruled Bihar.
For 15 years, there was a Rashtriya Janata Dal government and then in the last 10 years there was the JDU government.
In such a long time, the entire state should have changed.
Madhya Pradesh was among BIMARU states.
There were no roads, electricity...but we changed the entire state in 15 years.
The Centre is always willing to extend any kind of support to Bihar.
The poor people should get their dues, it is the thrust of the vision document.
I hope we will with a majority and we can bring to reality the plans mentioned in the vision document.