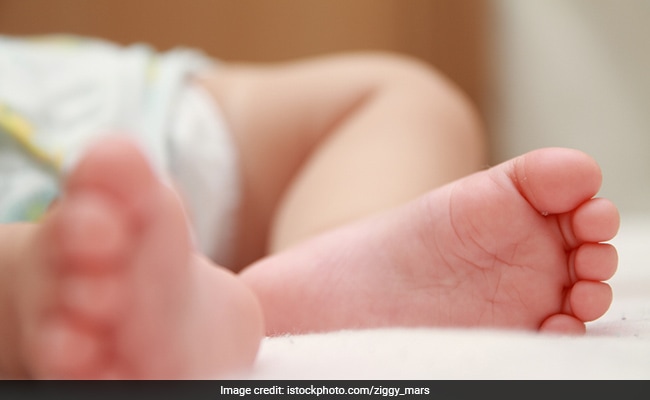 Highlights
The new born's family spotted the lifeless body floating in a well
Villagers protested, staging a sit-in before the forest range office
The baby was sleeping next to his mother when the monkey fled with him
Bhubaneswar/Cuttack:
A newborn,
who had been snatched away by a monkey
from its mother's side at Talabasta village of Banki in Cuttack district on Saturday, was found dead today inside a well near the house, the police said.
The police and forest department officials could not trace the 16-day-old boy during their day-long searches.
The family members of the new born first spotted the body floating in the 15-feet-deep well and retrieved it with the help of villagers, police said.
The eyewitnesses said the body bore an injury mark and was probably inside the well for over 24 hours, although it had not bloated.
After inquest, the police sent the body to Banki hospital for post mortem.
"We are waiting for the autopsy report to ascertain the cause of death of the baby, which had a premature birth under Caesarean section," said investigating officer Priyabrat Rout, adding that a case of unnatural death has been lodged in this connection.
It appeared the new born might have slipped from the clutches of the monkey and subsequently died after falling into the well, but the investigation is in progress and is taking all possibilities into consideration, the police said.
The baby was sleeping next to his mother in the house when the monkey allegedly carried him away. His mother said she saw the monkey fleeing with the baby and raised an alarm.
The villagers subsequently reported the incident to the authorities.
Alleging negligence on the part of forest department staff for not carrying out the searches properly, the villagers, headed by the deceased's father, meanwhile, staged a sit-in before the Damapada forest range office to seek compensation.
The villagers alleged that the monkey menace in and around Talabast village is rampant, causing frequent incidents of loss of life and property.
Banki, once considered to be the kitchen garden of twin cities of Cuttack and Bhubaneswar, supplying fresh green vegetables, is now suffering because of a monkey menace, a villager said.