Bengaluru:
A new line was inaugurated for the Bengaluru Metro on Monday covering six stations and 6.8 kilometres between Magadi Road and Mysuru Road.
The journey is expected to take 15 to 20 minutes - a huge relief to city commuters used to crawling along in slow road traffic.
With the new line, 27 kilometres of the much-delayed first phase are completed. Another 15 kilometres are left which Chief Minister Siddaramaiah has said will be completed by mid-next year.
At the official function to launch the line, the Chief Minister said, "It should have been finished by now but there were technical difficulties. But the first phase will be completed by June."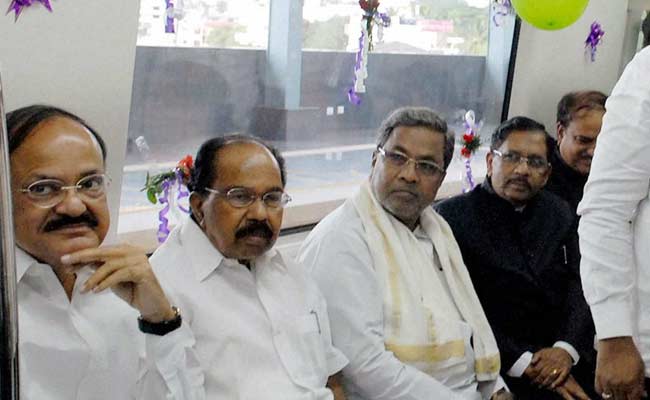 This line will be called the Purple Line and is part of the East - West stretch of the Metro.
Speaking at the inauguration, Union Minister Venkaiah Naidu said, "This is a joint partnership of the government, Narendra Modi and Karnataka Siddaramaiah - both together."
"The Prime Minister is very keen that the Centre and State work together as Team India. This is an example of Team India. This is a proud occasion for the people of Bangalore and the Bangalore Metro Rail Corporation," he said.