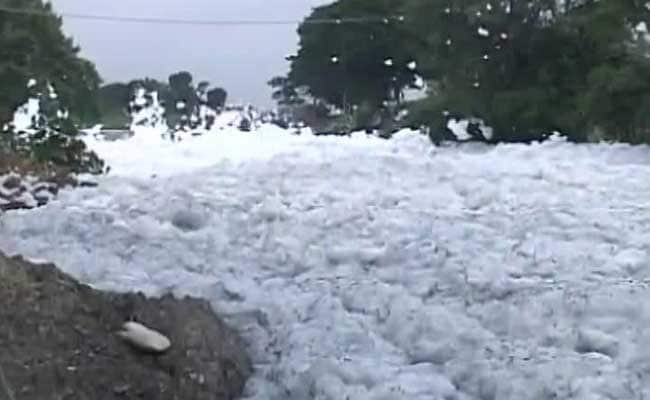 Bengaluru:
Bengaluru's Bellandur lake has become the largest septic tank in the city due to "sheer callousness and indifference", according to a damning report from a committee mandated by the National Green Tribunal or Green Court, adding that there was "not even one millilitre" of clean water in the lake. The committee made equally disturbing observations for Bellandur's neighbouring Varthur lake. The committee said Varthur lake was "far worse" than Bellandur lake in almost every aspect, "from sewage to stink" and "from fire to froth", referring to the 12 times Bellandur lake had caught fire since 2016.
"The water holding capacity of Bellandur lake has rapidly shrunk due to indiscriminate dumping of construction and demolition waste, municipal solid waste and due to vast spread of hydrophyte and microphytes in the lake water," the committee's report cited, according to news agency Press Trust of India.
Hydrophytes and microphytes are aquatic vegetation which provide cover to fish and other aquatic organisms. They can grow near or inside water bodies.
The vast spread of hydrophytes and microphytes in Bellandur lake, in addition to dumping construction waste and untreated sewage have contributed to drastically reducing Bellandur lake's water-holding capacity, the committee said in its report.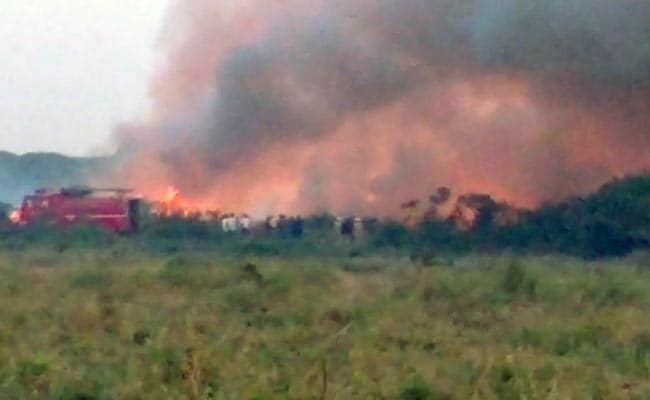 Similarly, while examining Varthur lake, the committee was "shocked to notice a road that has been constructed on the Varthur lake by dumping construction and demolition waste under the garb of laying a pipeline."
Around 480 million litres per day or MLD of sewage flowed from Bellandur to Varthur lake, with an additional 60-70 MLD (approx.) of additional sewage from storm water drains.
"Varthur is an aggravated calamity by the sheer volume of filth that is dumped in it without any ecological sensitivity," the committee's report said.
The report also said that Bellandur's storm water drain outlets discharged "nothing but" sewage and effluent, adding that the lake was "filled up with sewage, effluent, solid waste, weed, debris, etc."
Storm drains are only meant to drain excess rain and ground water from the water body.
Apart from the observations, the committee, comprising of senior advocate Raj Panjwani and advocates Sumeer Sodhi and Rahul Chaudhary, recommended the formation of a task force comprising of central and state pollution control board authorities as well as installation of CCTV cameras and imposition of fines.
In one of the most notorious instances of fire breaking out in the lake, around 5,000 army personnel had to be deployed in January this year to put out the fire that had raged for seven hours.
(With Inputs From PTI)