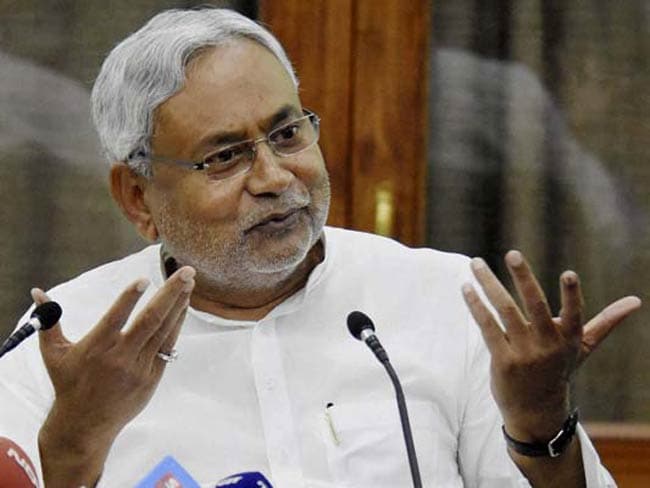 New Delhi:
Expressing confidence of NDA's victory in the Bihar Assembly elections scheduled to be held from October 12, BJP today claimed that the poll dates announced by the Election Commission was a declaration of the "end" of Chief Minister Nitish Kumar's reign.
BJP spokesperson Shahnawaz Hussain said the EC's announcement was virtually an announcement of the saffron party coming to power.
"The wait is over. The dates of elections in Bihar announced today are dates of the departure of Nitish Kumar. This is the announcement of BJP coming to power," he told a press conference.
Union Minister Ravi Shankar Prasad, who also hails from Bihar, said BJP was happy that the results will be announced before Diwali as the people of the state can celebrate the festival with "promise" of good-governance ahead.
He said the elections will result in a conclusive win for the BJP-led NDA alliance.
Taking a dig at Kumar and his alliance partner Lalu Prasad of RJD, Mr Hussain said that they were speaking the language of 1990 in 2015, a reference to the Grand Alliance's claim that the state will see 'Mandal Raaj-2' if they win.
Harping on the NDA's development pitch to the state, he said Prime Minister Narendra Modi wanted to take it forward, but Mr Kumar and Mr Prasad wanted to stop PM Modi.
Asked about differences among NDA partners over seat sharing and maha-Dalit leader Jitan Ram Manjhi's attack on Ram Vilas Paswan of LJP, both BJP allies, Mr Hussain played it down saying they will fight as one cohesive force to oust Mr Kumar.
Mr Hussain further made a swipe at Mr Kumar over his criticism of the Centre's decision to hike the Central government employees dearness allowance by 6 per cent, saying the Bihar leaders suffered from several "Ds" ranging from "DNA to dearness allowance and defeat."
Mr Kumar had termed it as a political decision aimed at Bihar polls.
The state will have five-phase Assembly elections between October 12 and November 5 and counting of votes will take place on November 8.
Chief Election Commissioner Nasim Zaidi said polls to the 243-seat Assembly will be held on October 12, 16, 28, November 1 and 5.