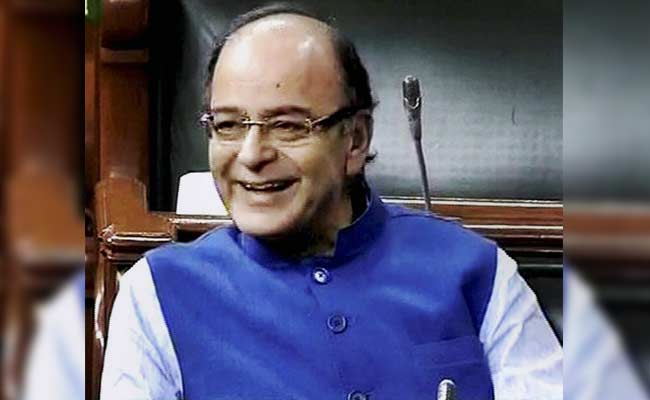 New Delhi:
The Centre today agreed to provide special assistance, along with full funding of the Pollavaram irrigation project and tax concessions to Andhra Pradesh, which had demanded special status for the state following the bifurcation of Telangana.
The special status, however, proved elusive, even though Mr Jaitley assured that Andhra Pradesh will get benefits "equivalent" to special status.
In a late night announcement on Wednesday, Union finance minister Arun Jaitley said, "As far as the Andhra Pradesh Reorganisation Act is concerned, the government has decided that every commitment made in the Act will be fulfilled," since the state, as a result of bifurcation, had lost revenue potential and also in terms of industrialization.
The NDA government, he said, will attempt to deliver on promise made by then Prime Minister Manmohan Singh in 2013.
Citing constraints placed by the 14th Finance Commission in grant of special category status to Andhra Pradesh, he said, "We have decided to give a special assistance measure for Andhra Pradesh, wherein an amount equivalent to what they'd have got, if that statement could have been implemented". The amount, he said, will be given to the state over a period of five years.
The Centre, the minister further added, will fund the Polavaram irrigation project from April 1 2014, the date when it was declared a national project. But the project, he said, will have to be implemented by the state government,
The move comes a day before the assembly session starts in Andhra Pradesh, which has been demanding a Special Category State status from the Centre ever since the bifurcation of Telangana, which got to retain the economic powerhouse Hyderabad, which houses IT and pharmaceutical companies as well as PSUs.
Earlier this month, the Centre had released a sum of Rs. 1,976 crore, including Rs. 450 crore for the capital Amaravati and another Rs. 350 crore for the seven backward districts. Chief Minister Chandrababu Naidu, however, had been holding out for special status, insisting what the Centre had given was "little".