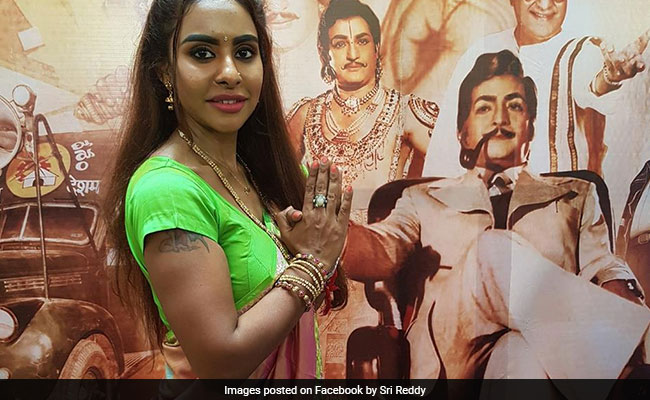 Hyderabad:
Causing a flutter, a Telugu actress on Saturday stripped before the film chamber office in full public glare alleging local artistes were not being given enough opportunities in the industry.
Police booked Sri Reddy for the act under Section 294 of the Indian Penal Code (obscene acts in any public place).
The actress was protesting in front of the Telugu Film Chamber of Commerce at the posh Banjara Hills.
A video clip in her twitter handle showed her handing over her bag to a lady and then beginning to remove her clothes.
Sri Reddy alleged that Telugu film directors and producers, instead of giving opportunities to local artistes, were offering more chances to those from other states, a police official said.
The actress also claimed that she was not given membership of the Movie Artistes Association or MAA, he said.
"We have a booked a case under 294 IPC (obscene acts in any public place). FIR was filed against her," the police official added.
The case was booked suo motu, he said.
Several important offices of the Telugu film industry are located in the film chambers office building.