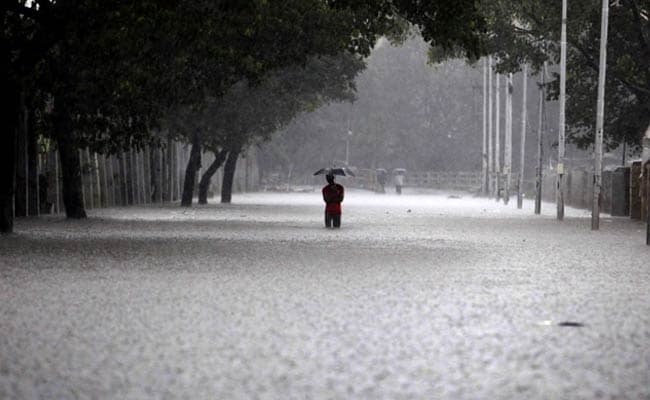 Hyderabad:
Heavy rains continued to lash Chittoor, Nellore and other districts of Andhra Pradesh bordering Tamil Nadu, throwing normal life out of gear.
Low-lying areas were inundated and several rivulets were in spate in Nellore and Chittoor districts due to fresh spell of rains, triggered by a low pressure in the Bay of Bengal.
Chittoor, Nellore, Anantapur and Kadapa districts had received heavy downpour last month, which caused widespread damage to crops, property and also loss to human lives.
Officials had then said that 35 people were killed in the state in various rain-related incidents.
State Health Minister Kamineni Srinivas has visited some of the localities hit by heavy rains in Nellore district and discussed relief measures with officials.
Meanwhile, Meteorological department officials here predicted heavy rains at some places in south coastal Andhra Pradesh and also Rayalaseema during today and tomorrow which are likely to be followed by moderate rains in the next two days.
Chief Minister N Chandrababu Naidu had on November 19 sought an immediate assistance of Rs 1,000 crore from the Centre for taking up relief and rehabilitation efforts.
Mr Naidu had written letters to Prime Minister Narendra Modi, Home Minister Rajnath Singh and Agriculture Minister Radha Mohan Singh seeking assistance.
Noting that a loss of Rs 3,000 crore has occurred due to heavy rains and floods as per preliminary estimates, Mr Naidu had said the final report would be sent after enumeration.