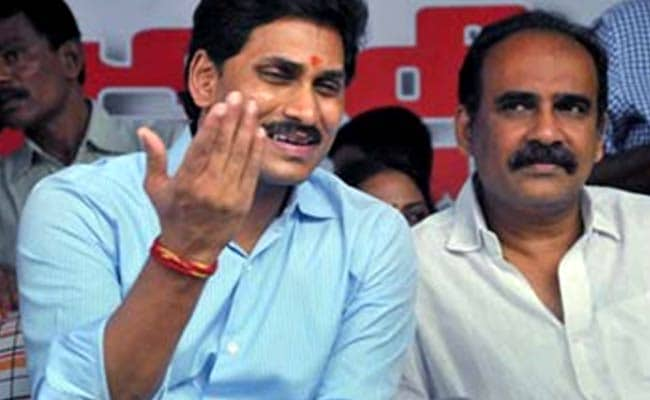 Ongole, Andhra Pradesh:
YSR Congress Party President Jagan Mohan Reddy today said farmers are facing numerous problems under the TDP-led Government and not getting fair price for their produce.
He was speaking while participating in a 'dharna' (sit in) organised in front of tobacco auction platform at Tangutur near Ongole in Prakasam district this afternoon.
The Opposition leader in Andhra Pradesh Assembly earlier consoled the family members of B Krishna Rao, a tobacco farmer who allegedly committed suicide on September 11 in Pondur village under Tangutur mandal.
Mr Reddy also observed the tobacco auction proceedings in Tangutur, where farmers complained to him that they are not getting minimum price for low-grade tobacco, for which there are very few buyers.
In his address at the dharna site, Reddy alleged that under the TDP-led Government farmers are facing many problems.
Agriculturists are not getting minimum support prices for their crops. Government and Tobacco Board assured Rs 65 per kg minimum price for low-grade tobacco, but farmers are getting only Rs 30.
It's a pity that tobacco farmers have to wait for ten months to sell their produce. If farmers sell their crop before June, they get good price. After June, the crop loses its colour and fetches low price, the YSR Congress chief said.
A large number of tobacco farmers, YSR Congress workers and local leaders took part in the dharna.