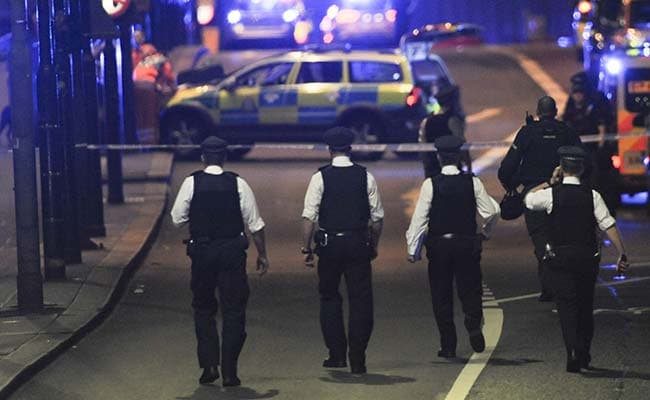 London:
Just twelve days after the deadliest attack in Britain since July 2005 where 22 people were killed in an attack at Manchester Arena, UK was attacked yet again. Mirroring the acts of kindness displayed during the
Manchester attack
, Gurdwaras in London opened their doors once again, to the victims stranded after the terror attack in the city by offering them shelter and food, according to media reports.
Almost immediately after the attack was reported at
London Bridge
and the market nearby, Sikhs from the area tweeted that their places of worship were open to those, who needed help during the aftermath of the attack.
In a show of unity, Sikhs posted maps that could locate nearby Gurdwaras which were open to help those who were in need during the early hours of the morning, the metro.co.uk reported.
Praying for London #Sikh Gurdwaras in London are open to help & support those affected tonight with shelter & food #LondonBridge#Unitedpic.twitter.com/oAmgI6ruNq

— Glasgow Gurdwara (@GlasgowGurdwara) June 4, 2017
Londoners also took to Facebook to update its new feature which helped people offer help to those stuck in and around the London Bridge.
In addition to offering shelter, locals began offering food, clothing, and even carried out blood donations for those in need.
Over 25,000 Sikhs are to gather at Trafalgar Square in central London to pay their respects to the victims of 1984 anti-Sikh riots.
"Having discussed arrangements for the Remembrance and Freedom event with the Metropolitan Police last night and this morning we have come to the mutual decision that the event today (Sunday 4 June) will continue," the Sikh Federation UK said.
"This sends a strong message to all terrorists that they will never stop us remembering the tens of thousands of Sikhs who lost their lives in 1984," it said.
"It will also be an opportunity to remember and to stand shoulder to shoulder with the innocents killed and injured in the last few weeks in Manchester and London," the Sikh Federation UK said.
Three knife-wielding attackers wearing fake suicide vests unleashed a terror rampage through central London, plowing a van into pedestrians on the London Bridge and then went into to a nearby market where they randomly stabbed multiple people, killing seven and injuring 48 people.
The three terrorists had been shot dead.
(With inputs from PTI)