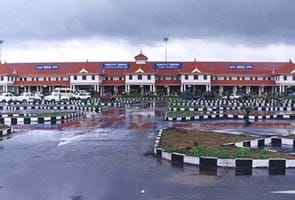 Bangalore, Kochi, Thiruvananthpuram:
Battle lines are drawn in Kerala's Cochin International Airport Limited with the top management headed by managing director V J Kurian firing showcause notices to 13 employees, ahead of a possible termination. The showcause notices were issued on November 16, 2011, with a week's time (November 24) given to them to reply. Out of the 13, three employees have quit 'under pressure', while one obtained stay from the Kerala High Court and the remaining nine are readying a battery of legal experts to take on CIAL's Operation Smokeout.
All the 13 were appointed during the previous LDF Govt's tenure with the CIAL officials claiming that they got onboard violating rules. These postings were done during July-August 2009 with the approval of then CIAL MD C G K Nair.
CIAL sources confirmed to the Express Investigation Team (EIT) that 161 were recruited to meet the requirements of the airport's expansion plans initiated during the above period. The manpower was utilised for CIAL Academy, CIAL Golf and Country Club, Trade Fair-Cum-Exhibition Centre, Airport Museum, CIASL (a subsidiary company of CIAL), MRO, Public Relations, Marketing and Security. But Kurian & Co dug deep into the appointments and found 'irregularities' in relaxation of age, qualification and experience.
EIT also found that during 2009-10 period, CIAL did an internal human resources (HR) audit through Krishnamoorthy & Krishnamoorthy Chartered Auditors, Ernakulam. The audit report indicated that there are 'some kind of variations' in some appointments as against the notification published in the newspapers. When the UDF Government came to power, a sub-committee was set up to look into the audit report with the CIAL board member and Excise Minister K Babu as its chairman and Kurian as its member. Further, Kurian through an official order (No CIAL/MD/Note-01/2011-12/July 8 2011) constituted a three-member committee consisting of R Venkiteswaran, Executive Director (Finance) and Company Secretary (CIAL), Ajith Kumar C V, Manager (Electrical) and Santhosh J Poovattil, Manager (Finance) to examine the files relating to the recruitments made in the CIAL from June 2006 to April 2011.