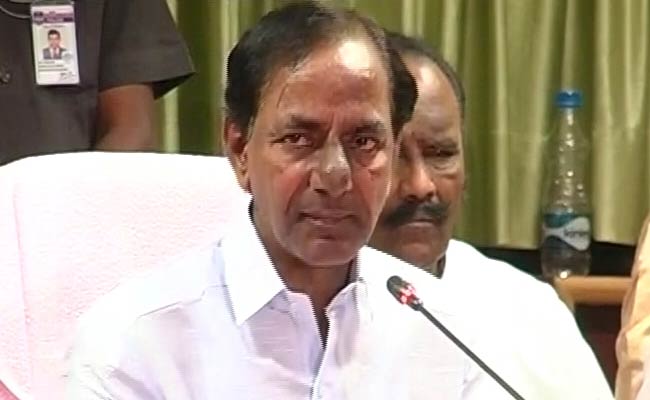 Hyderabad:
Reaching out to Seemandhra natives living in Hyderabad, Telangana Chief Minister K Chandrasekhar Rao today said those who settled in Hyderabad cannot be called "settlers" and vowed to work for the welfare of all citizens.
"My request to you is, please leave the feeling that we are settlers (those settled in Hyderabad by migrating from a different place). You are not at all settlers. Your grandfather or father came here. Many of you were born and brought up and studied here," he said when a group of people from the city joined TRS.
The persons and families of Seemandhra natives who settled in Hyderabad or Telangana were described by some as "settlers" during the separate statehood agitation.
The chief minister said that he is also not from Hyderabad, but hailed from neighbouring Medak district in Telangana.
"We are all Hyderabadis. My grandson says he is from Hyderabad," the CM said citing some examples of children of Seemandhra natives describing themselves as natives of Hyderabad.
Noting that some differing views surfaced during the separate statehood agitation, Mr Rao said there is no point in brooding over the past now.
"I said earlier. During the (Telangana) movement, depending on the occasion and need, in an attempt to explain issues to people, some diversity cropped up. But that is over. One year has passed since. There is no point in singing the same old tune," Mr Rao said.
Stressing that none needs to have any misconceptions, he said it is his responsibility as the chief minister to take care of the security and welfare of all those living in the state.
Mr Rao also suggested convening a meeting to discuss the problems of the citizens.