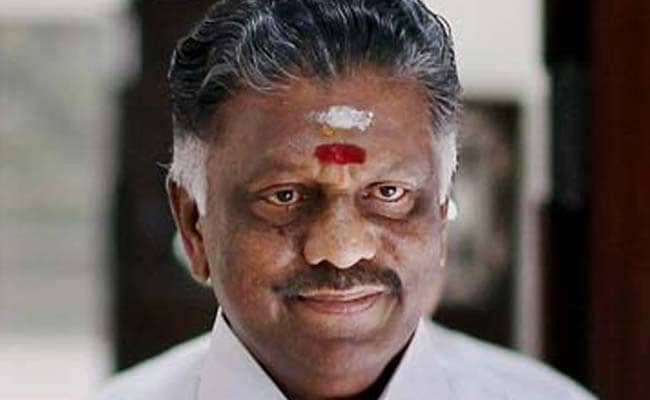 Chennai:
Tamil Nadu would be declared a drought-hit state in view of deficient Northeast Monsoon and central funds will be sought to meet the situation, Chief Minister O Panneerselvam said today.
He also proposed various measures, including land tax waiver for farmers, to mitigate their suffering.
"Following deficient north-east monsoon rainfall in all parts of Tamil Nadu, all the districts will be declared as drought hit," he said in a statement here.
Mr Panneerselvam made the announcement a day after reviewing the reports submitted by panels of Ministers and senior officials which conducted state-wide inspection of the farming sector.
The Chief Minister said the teams had submitted their reports yesterday following which he chaired a review meeting with his senior Cabinet colleagues and Chief Secretary among others.
To manage the situation, he said land tax payable by farmers in all districts will be waived completely while the loans availed by them in cooperative banks will be converted into mid-term ones.
Efforts will be made to convert such loans in commercial banks also to mid-term loans, he said, besides announcing other measures.
"Since entire Tamil Nadu is affected by drought, huge expenses will be incurred in protecting the people and therefore central financial assistance will be sought. A memorandum seeking drought relief will be sent to the Centre soon," he said.
Recalling an earlier Government Order on damage to crops, Mr Panneerselvam said that paddy farmers and those who had sowed other irrigated crops and have suffered over 33 per cent loss will be provided with Rs 5,465 per acre as relief while it will be Rs 7,287 for long-term crops.
'Crop cutting experiment' will be expedited to ensure farmers who had insured their crops get the money from the companies, he said.