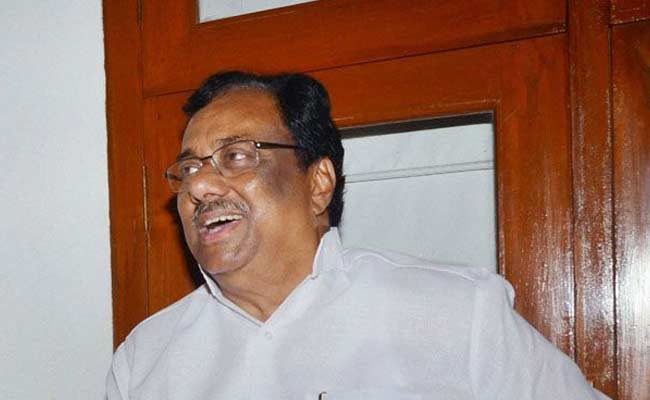 New Delhi:
Faced with internal rebellion from a section of party leaders, TNCC President E V K S Elangovan dismissed the charge that he was not taking party leaders along with him and said he would be meeting the Congress President today.
He also said that former state party chief K V Thangkabalu does not have the locus standi to comment about his integrity and discipline and challenged him to disclose his assets.
"He (Thangkabalu) does not have the locus standi to speak about my discipline, conduct and honesty... I am ready to disclose my assets. Is he ready to reveal details of his properties," Mr Elangovan, who is in Delhi, told reporters.
The development comes a day after a delegation of senior party leaders from Tamil Nadu including P Chidambaram had met Congress President Sonia Gandhi seeking his replacement.
The delegation comprising several leaders, including three former TNCC presidents, had charged Mr Elangovan with not taking other state party leaders along with him, which is having an adverse impact on the growth of the party in the southern state due for polls next year.
However, Mr Elangovan dismissed the charges against him and said he was cooperating with the party workers.
The TNCC President said that he would be meeting party president Sonia Gandhi and vice president Rahul Gandhi today.
After meeting Mrs Gandhi yesterday, Mr Thangkabalu had said, "We have told the Congress President that the atmosphere in Tamil Nadu is not favourable for strengthening the party. We need a change in the leadership of TNCC. There should be an eligible and disciplined leader, who is loyal to the party high command and takes the party workers along".