Highlights
Superstars Kamal Haasan and Rajinikanth attend DMK event
Kamal Haasan, critical of ruling AIADMK, didn't rule out joining politics
However he indicated that joining DMK is perhaps not on the cards.
Chennai:
Oodles of star power and a dash of politics - it was a heady mix for fans of Rajinikanth and Kamal Haasan. The
event was a meeting
organized by the state's main opposition party, the DMK and anticipation was high - would either of them would give a hint about their future plans vis-a-vis politics?
Kamal Haasan did not disappoint. With Rajinikanth watching from the front row, Mr Haasan, who shared stage with party leaders including MK Stalin, did not rule out joining politics, although he did indicate that joining DMK is, perhaps, not on the cards.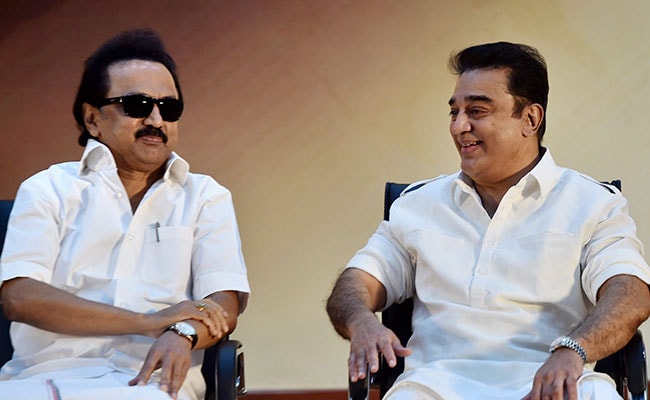 Pointing out that function was meant to celebrate a magazine, 'Murasoli', 62-year-old Mr Haasan said it was not the best forum to discuss whether he would join politics. But he recounted how in 1983, DMK chief Karunanidhi had sent him a telegram asking why doesn't he join the DMK. "I never replied, he never asked," Mr Haasan said. "That's his greatness. I've come here believing I'd get the same respect".
Last month, the actor had appeared critical of the ruling party, the AIADMK, asking people to email ministers with complaints of what he described as widespread corruption which triggered speculations about his joining the opposition DMK.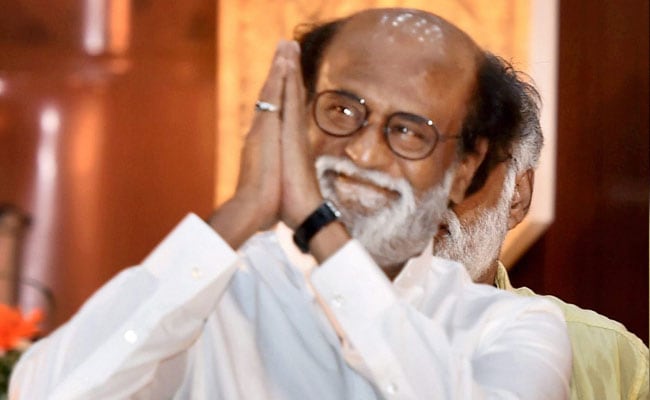 Mr Haasan also spoke about the future of Dravidian politics - in words that come in the backdrop of indication that the ruling AIADMK is inching joining the ruling NDA. In Tamil Nadu, where Dravidian politics has dominated for decades, such an alliance is seen as a merger with mainstream politics that would detract from the Tamil identity. But Mr Haasan said, "Dravidian politics will last as long as (the word) "
dravida
" is used in the national anthem".
Rajinikanth, who was on a VIP seat in the front row, did not participate in the discussion. Rumours about Rajinikanth joining politics and launching his own party have been in circulation in the state since the actor's comment in May. "If God wills it, I will enter politics tomorrow," the 67-year-old had said, triggering fan frenzy and anticipation.
Local BJP leaders had immediately invited him to join the party. The actor had given a cryptic reply, saying "Whatever I had to say I said, now I have nothing more to say".
His recent meeting with senior BJP leader Poonam Mahajan had renewed the buzz.