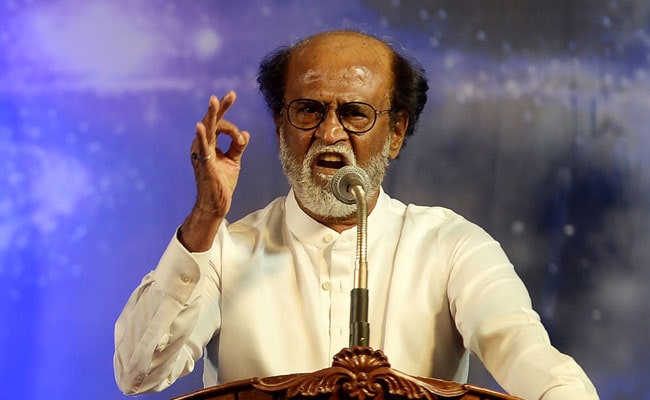 New Delhi:
Superstar Rajinikanth, who finally ended the long suspense over
his entry into politics on Sunday
, is still non-committal on the name and symbol of his proposed party.
"I myself do not know," Rajinikanth said to reporters when asked what he will name his party once it's launched.
Rajinikanth, on New Year 's Eve, announced his political debut saying "I will do my duty... it is time. We will change the system". His declaration drew frenzied cheers from hundreds of supporters gathered there.
Rajinikanth said his party will contest all 234 seats in the Tamil Nadu assembly elections which will be held in 2021. On Monday, just a day into his announcement, he
launched a website
to register members of his yet-to-be-launched party.
Asked if he was going to meet with people in the build up to his party launch, the superstar said he will let it be known in due time. "At one go, I cannot tell you everything," he said.
Rajinikanth counted the political turmoil in the state after J Jayalalithaa's death as one of the reasons why he had taken the political plunge. These events, he said in an oblique reference to the struggle for power within the ruling AIADMK, had put the state to shame. "If I don't make this decision now, then I would let the people down... the guilt will haunt me," he had said on Sunday.
Rajinikanth's announcement was
welcomed by both the BJP and the Congress.
The other icon of Tamil cinema, Kamal Haasan, also wrote a welcome message to Rajinikanth. Kamal Haasan tooo has announced his entry into politics.
With inputs from PTI