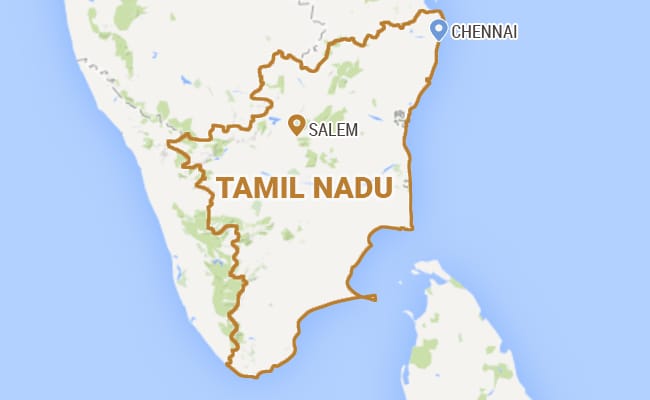 Chennai:
Twenty-seven people have lost their lives in Tamil Nadu's Cuddalore district in the last two days due to floods following incessant rain, Chief Minister J. Jayalalithaa said today.
In a statement issued here, Ms. Jayalalithaa said 27 people lost their lives due to floods in Cuddalore district, around 230 km from here. She said relief efforts were on in full swing.
A solatium of Rs.4 lakh to the family members of each of the deceased was handed out today, the statement said.
However, there was no official figure as to the total number of people who lost their lives due to rains in the state in the last two days. Unofficial estimates put the number around 40.
According to Ms. Jayalalithaa, Cuddalore district -- against a normal rainfall of 697 mm during the northeast monsoon between October-December -- received 500 mm rain till date this year resulting in heavy floods.
Meanwhile, the state government is trying to restore electricity supply to villages in Cuddalore district through diesel-run generators as power supply was disrupted by heavy rain.
The government has also deployed personnel from other districts to help resumption of power supply.
On November 9, a deep depression over the Bay of Bengal crossed near the Tamil Nadu-Puducherry coast, resulting in heavy rain and consequent flood in Cuddalore district.
The official statement said the government was ensuring safe drinking water supply through tankers in the flooded areas.
According to the Cuddalore administration, 35 health camps have been set up in the district and the affected people administered injections and tablets to prevent spread of water-borne diseases.
People living in the flood-affected areas have been shifted to camps and food packets are being distributed among them.
However, relief measures are yet to reach some pockets in the district, according to reports here.
Roads and railway lines have been damaged due to flood waters.
"Flooding of residential areas has become a recurring feature in Cuddalore district," an affected person told a television channel.
In other parts of the state, standing crops were damaged by the heavy downpour.
The Indian Coast Guard has deployed Dornier aircraft and patrol vessels to locate around 120 unmanned fishing boats drifting in the sea.
Fishing boats anchored in the Gadilam river at Devanampattinam in Cuddalore district were dragged away to the sea by the huge waves.
According to the Tamil Nadu government, the Coast Guard has located 40 boats in two locations and efforts are on to retrieve them.
Meanwhile, DMK president M. Karunanidhi flayed the AIADMK government for allegedly not taking precautionary measures despite weather department's warning of impending rain.
He said the state government has not given definite figures of the toll from rain in the state.