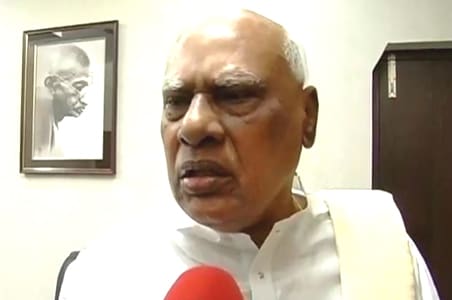 Chennai:
Tamil Nadu Governor K Rosaiah on Thursday recommended to the Election Commission to conduct polls to Aravakurichi and Thanjavur constituencies before June 1.
The Election Commission had deferred polls to June 13th in these two constituencies after it had found evidence of large scale bribery of voters. Around Rs 8 crore cash was recovered from Aravakurichi constituency.
The Governor's letter comes after AIADMK candidates from both constituencies sought his intervention to advance the polls.
The DMK too had earlier sought advancing the polls and accused the Election Commission of tacitly favouring the ruling AIADMK.
In a closely fought battle, the AIADMK won a simple majority winning 134 seats in the 234-member assembly. Jayallithaa is the first chief minister in 32 years to get a second consecutive term.
The DMK alliance won 98 seats and have become the strongest ever opposition.