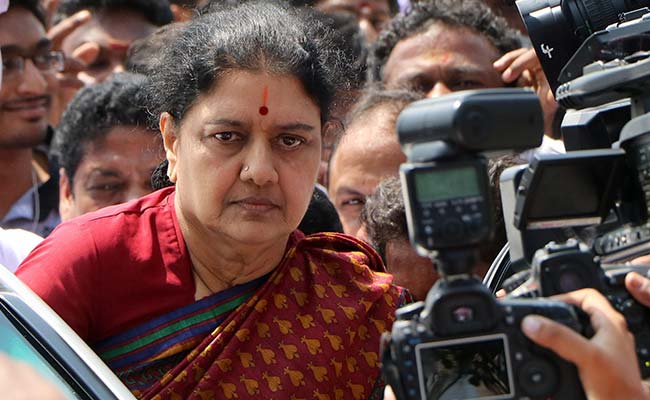 Bengaluru:
After more than a week in jail,
VK Sasikala
today said she was missing J Jayalalithaa - whose 69th birthday is tomorrow. The AIADMK chief, who is in jail on an disproportionate assets case, had been a longtime live-in aide of the former Chief Minister. The two had even been in the same jail for a few weeks in the same case in 2014. Recalling the "love, compassion and hard work" of Ms Jayalalithaa, who died in December after an illness, Ms Sasikala said, "That Amma is not with us makes me more sad".
"After having celebrated her birthday with her for the past 33 years, I feel lonely this year in her memories. My thoughts revolve around her," she was quoted as saying by news agency Press Trust of India.
Ms Sasikala, who is serving a four-year sentence, was sent to the Parappana Agrahara Central Jail in the southern outskirts of Bengaluru a week ago. Though her
request for special amenities was turned down
once, the 61-year-old has again r
equested for a cot, mattress, table fan and attached bathroom
. Her party has said though her blood sugar and blood pressure levels are normal, she is weak.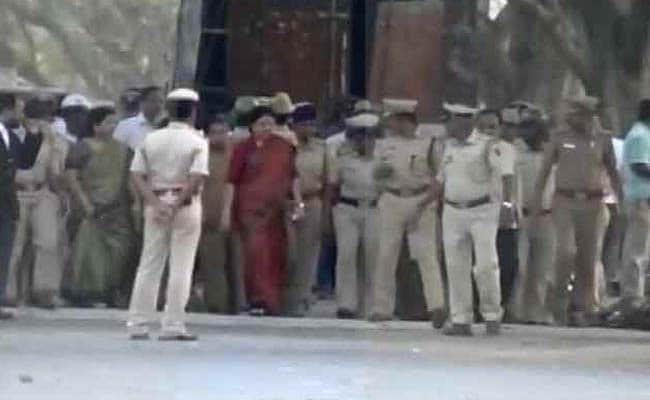 Currently she is lodged in a 10x8 feet ordinary cell in the women's barracks. The jail officials had denied her request for a mattress, home food, television and a private bathroom.
Ms Sasikala's chief ministerial ambitions were crushed by an order from the Supreme Court, which convicted her in the 20-year-old case along with two of her relatives. It upheld a lower court order that had held them, along with Ms Jayalalithaa, guilty of amassing enormous wealth in the 1990s beyond known sources of income. The four-year
sentence could be extended
should Ms Sasikala fail to pay a hefty Rs. 10 crore fine, which had also been imposed by the court.
Ms Sasikala has so far visited Ms Jayalalithaa's memorial thrice -- once even to "submit" a list of candidates before she staked claim to form government. And before going to jail, she was at Jayalalithaa's graveside again. Tearfully whispering something, she was seen hitting the memorial thrice -- her supporters said she was taking a vow.